As we head towards the new year our eye is on the interior design trends that will fall in or out of favour in 2021.
Paint companies and forecasting agencies have already told us the colours they've chosen to promote – from Pantone's Illuminating Yellow-Ultimate grey combination to the Brave Ground of Dulux – now interior designers get in on the act and make their style predictions for the seasons ahead.
Amongst the trends that are set to fade according to Insider magazine, are 'shiplap and barn doors', while French doors, 'granny chic' designs, peel-and-stick wallpaper and handmade tiles are poised to trend.
Interior designer Rachel Street, host of DIY Network's, Philly Revival, said interesting tiles, plaster walls, rattan, living walls and plants will take centre stage in 2021, while shiplap siding – once used to waterproof boats and for long a mainstay of TV home-makeover shows – is a disappearing fashion for home interiors.
Also on the way out are grey kitchens (cold, dull and lacking distinction), which could give way to indigo blue or green cabinets in the year to come. Minimalistic all-white interiors are also passé as bored homeowners seek excitement through colour as well as texture. Say goodbye to accent walls, mind you, as we're also over them.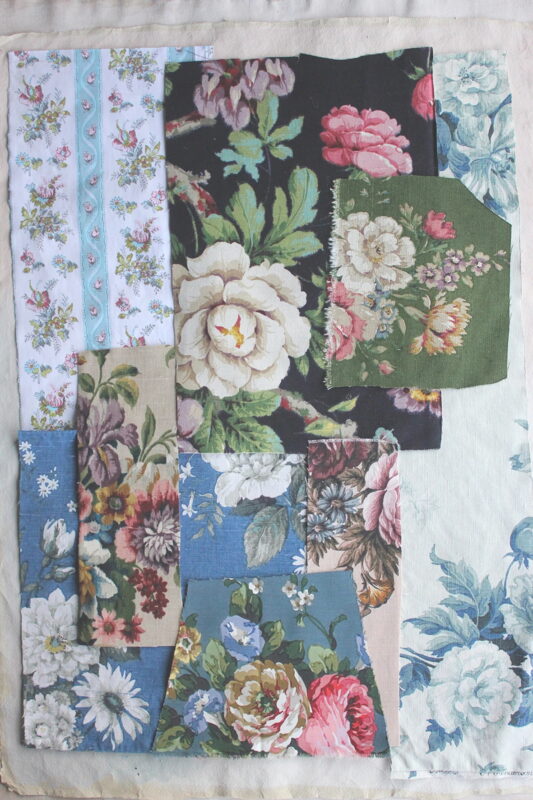 Pretty floral wallpaper, on the other hand – a solid mainstay of "granny chic" – is here to stay and can be complemented with net curtains. Long considered an interior design nightmare on a par with flying ducks, ultra-feminine net curtains are about to undergo a Renaissance, but expect a few twists on this traditional style to emerge, such as brightly coloured nets and even black nets which sweep to the floor. Delicate porcelain, crochet throws and antique paintings are also part of the nostalgic and romantic "granny" mix.
The wallpaper need not be permanent. Self-adhesive, removable wallpaper is gaining popularity with people who rent or are looking for a relatively low-cost, low-commitment way to upgrade their homes. It's also an easy way to achieve a dramatic change in double-quick time and needn't be used on large wall spaces – you could even stick it inside closets first to make sure it's what you really really want!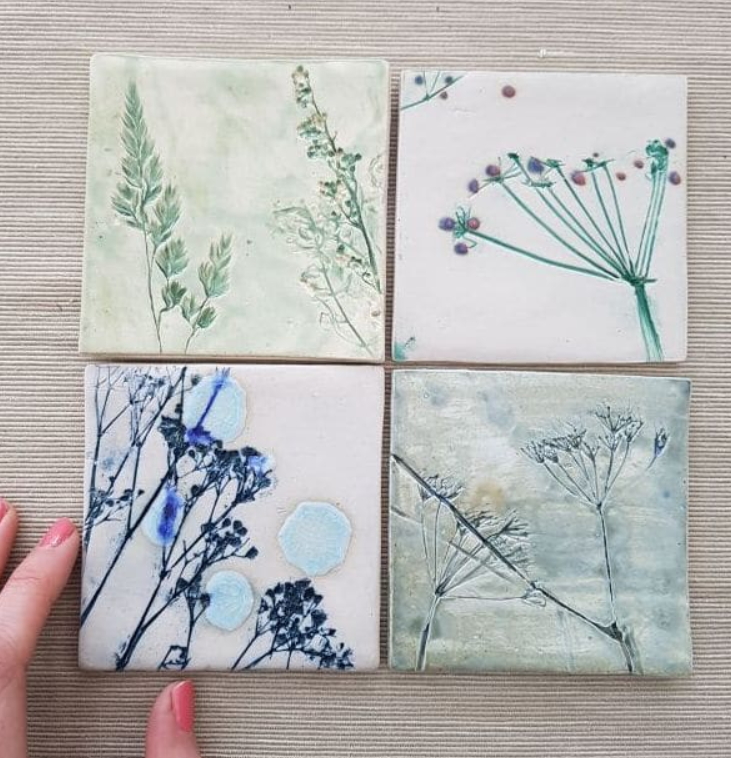 Keeping with the vintage theme are rustic and handcrafted kitchen tiles which add interesting details or can be used to create beautiful backsplashes which then become special features. Programmes such as the great pottery throwdown are helping to revive our national interest in handmade ceramics generally and individual tiles are also gaining popularity as stand-alone decorations, perfect for niches and other small spaces. Mix and match them for an eclectic, bohemian feel, or go for a more ethnic look with Moroccan zellige tiling.
1950s and 1960s furniture and the era's bold geometric prints are also past their peak, having appeared everywhere at trade exhibitions as well as shops and homes for the past few years. Kobi Karp, principal designer at Kobi Karp Architecture and Interior Design, told Insider that matching furniture sets may soon be considered unfashionable, as they "don't showcase personal style".
If the granny look is definitely not for you – and we're thinking especially of almost every man on the planet – you can take refuge, instead, in the continuing popularity of industrial interior styles. This masculine, New-York loft style is characterised by mixing wood and metal, darker, neutral colour, exposed stonework and high ceilings. This is the perfect, fuss-free style for home working.
Natural-looking furniture is making a comeback according to QE Home interior designer, Ross Thompson. "Rattan and wicker details are on their way in," he said. "These natural materials add warmth and lightness to home decor." Sustainable home fabrics, including natural and recycled textiles are also asserting themselves over synthetic polyester, nylon and rayon.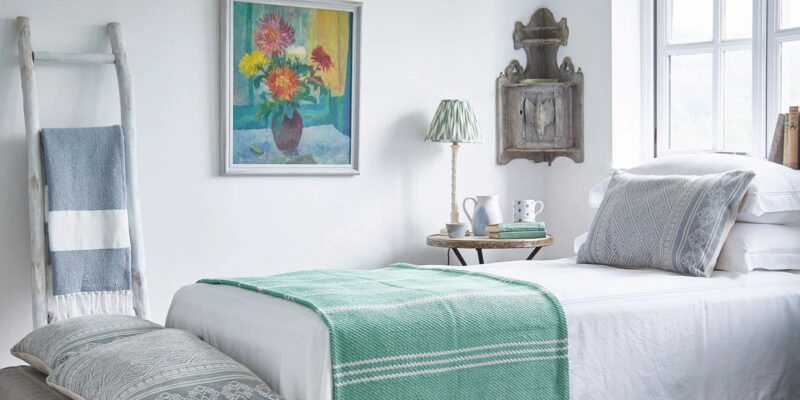 Images from top to bottom: Gvega tile via Wescover, Living Wall Art, Hixton, The Linen Garden, Charlotte Hupfield Ceramics, Weaver Green