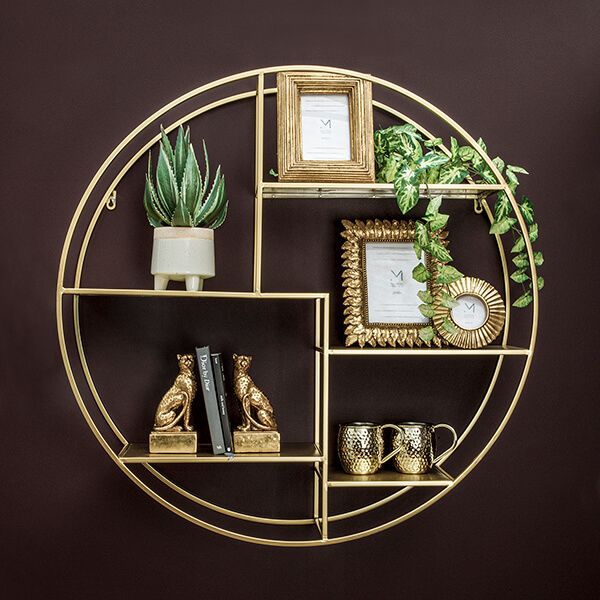 Last year, we saw a host of interior designers and industry leaders predict the end of minimalism – and the start of a new era of mismatched, colourful, more-is-more opulence. Now, one year on, the trend has finally leapt from the pages of interior magazines into homes.
Sparse white walls, uncluttered space and simple clean lines. These are the characteristics that define the last decade of interior style. But something changed towards the end of the 2010s. Suddenly, we were hearing about obtuse shapes, kooky statement pieces – and something called vintage maximalism. Topping the Pinterest searches are terms like 'Boho' and 'Eclectic', indicating that trend-watchers and style-shapers are less interested in the muted, pared down tones of Hygge or Scandi-chic than they are in a Moroccan or Balearic Bazaar.
Pictured top – the ultimate extravaganza for home interiors via British Craft Trade Fair exhibitor, Pratima Kramer.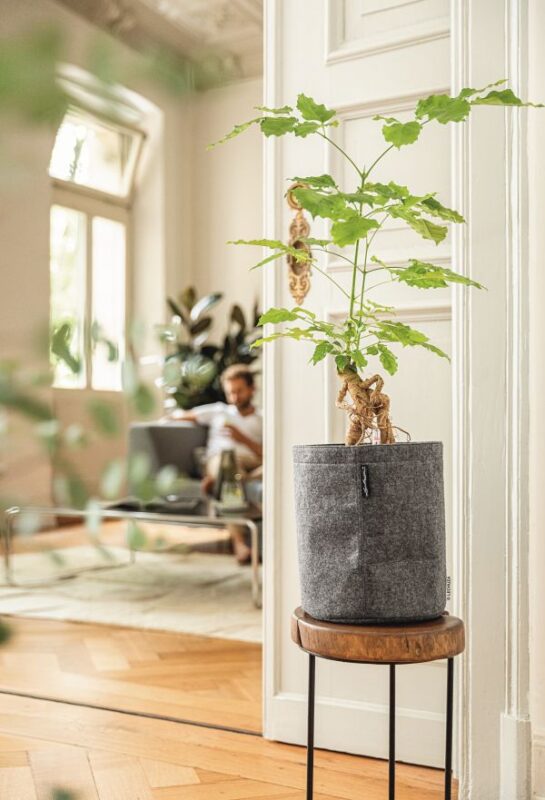 As interior designer, Tali Roth, explained the emergent trend back in 2020: "Vintage maximalism – lots of colour, warmth, antiques and eclectic touches – is about to be huge. I think in the age of social media (which feels like it's at an all-time high point), we are all craving our own unique stamp on our spaces. We are looking for unknown and unnamed pieces to make our personal spaces stand out from the crowd."
Metallic accents are a great way to add a touch of eclectic glamour – if you fall shy of full-on Art Deco or Versailles-style furnishings, discreet home accessories like this stunning ornamental copper vase from BCTF exhibitor, Emma-Jane Rule can help you achieve the look. Houseplants (the real thing, no fakes!) are also the ultimate accessory for an Interiors Instagram-Queen who's worth their salt. Felt self-watering planter by LECHUZA.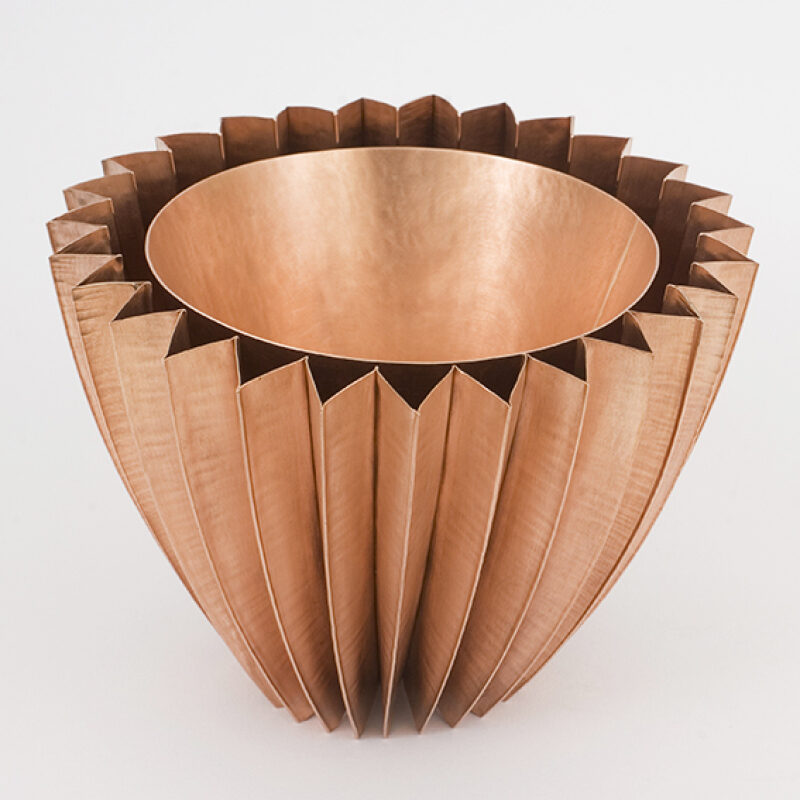 Kate Conrad, interior design specialist at Madison & Mayfair, gives five tips for achieving maximalist perfection, saying: Vintage maximalism, a social media-led microtrend, was a precursor to the maximalism revival. Eclectic vintage antiques and oddities were used to make social feeds stand out. This drove interest enough to influence key interior designers. Now, the trend represents a consumer desire – "people are bored with bland décor lacking in personality", says Kate. To achieve what Kate calls "glorious, not garish", she shares her five essential tips: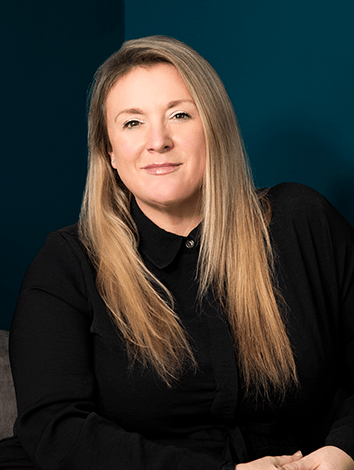 Mix colours, materials, fabrics
Maximalism allows us to draw from favourites rather than themes – but don't mistake openness for anything goes. Instead, Kate recommends sticking to timeless materials and fabrics, with gold a key colour from which others can be offset. "Have a strong presence of velvet, fur, wool and suede – these are timeless and sit comfortably with modern materials," she explains. If you're thinking about strewing your home with ornaments – and you should be – then make gold flourish. From here, the only limit is your imagination.
Mix old with new
An easy trap to fall into, says Kate, is believing that maximalism is simply a showcase for vintage wares. She said, "We don't want the home to look like a museum of curiosities. It is, after all, a place of living. Comfort is still essential, and practicality remains a priority." Kate encourages the presence of modern collections – sticking with gold assures a healthy harmony, here – and advocates wire ware to let the bolder pieces in the home shine and emphasize the delights of material and thematic contrast.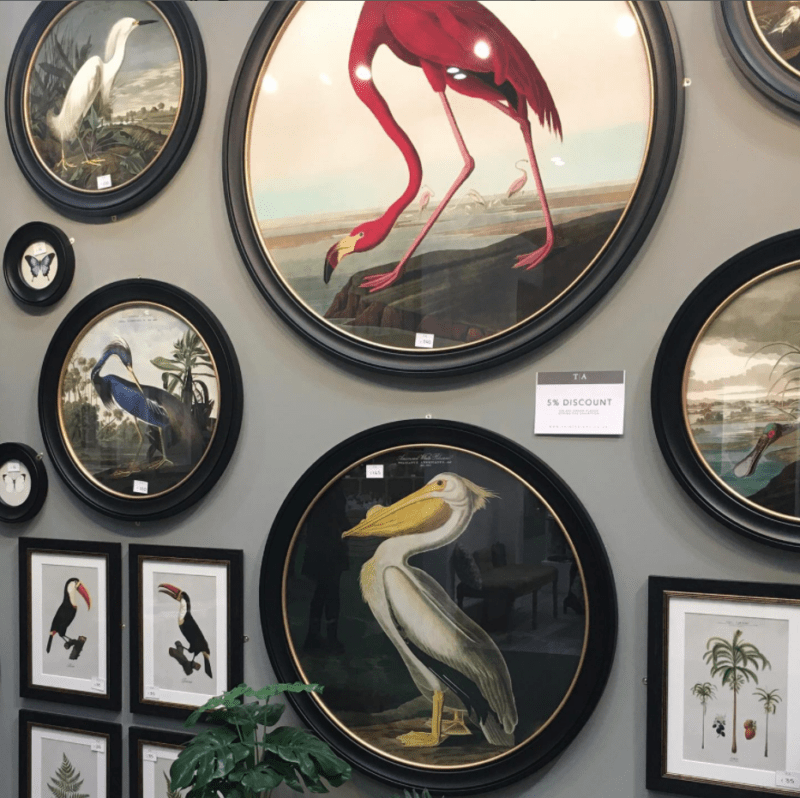 Fill walls with frames and art
"This is where creativity can be harnessed without restraint. First, consider frames, then aim to create a gallery wall of distinction and opulence," explains Kate. Her essential item is a collage photo frame, where you can test your maximalism credentials by combining several types of photographic and art styles in a single frame. Think about Art Deco detailing, and intricate embellishments. And remember – you can't achieve maximalism with an ordinary photo frame.
As for art, Kate encourages a combination of modern and vintage styles, such as floral watercolours, and abstracts. This combination is everywhere, from interiors to TikTok anti-minimalist fashionistas, because it cuts through the old and tired aesthetic of neat, clean and characterless. (Pictured, the display from Taint Art created on their stand at Spring Fair).
As Mandy Lee (@oldloserinbrooklyn) recently opined to The Zoe Report: The anti-minimal fashion phenomenon will continue to be fruitful throughout the year, spawning more niche subsets of the experimental aesthetic. "[Maximalism,] however you define it, can swing very extreme. Sometimes people will go all the way and then later reel it in, or sometimes they won't because that is their personal style."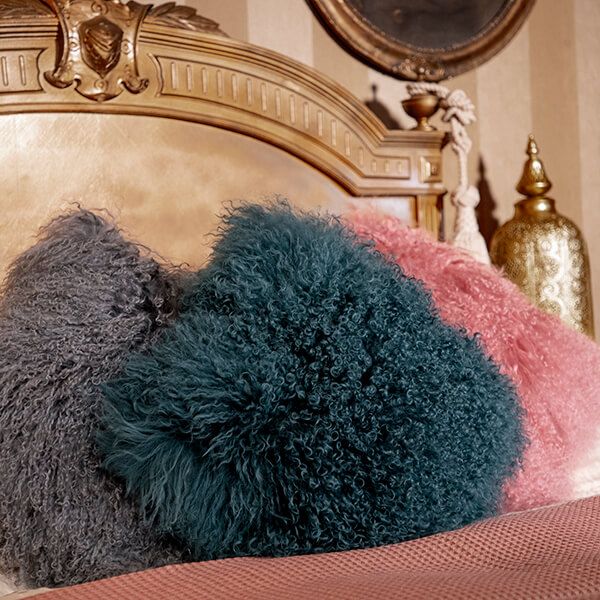 Cushions and throws
An artful scattering of cushions and throws across the home achieves what Kate calls "the elegantly disordered". This isn't about untidy and unwelcoming, a look that can easily be avoided with quality materials – think chenille and lambswool. Kate recommends taking time to find the best 'unarranged arrangement' and sticking to it "in a way that looks like you haven't stuck to it at all."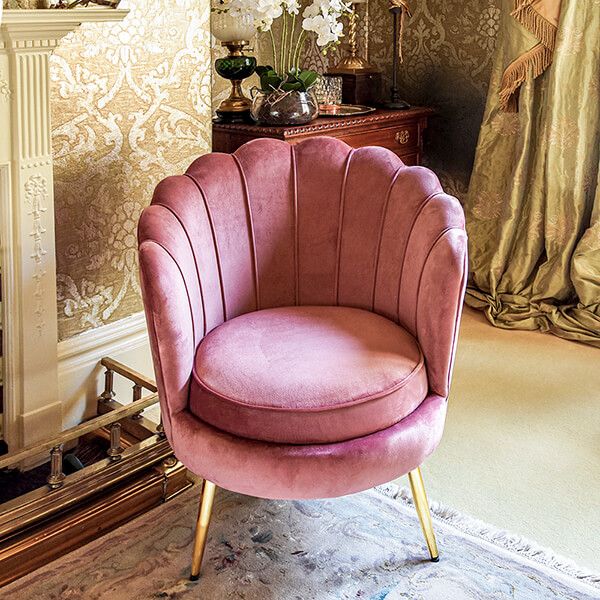 Statement pieces
"If I could choose a single item to introduce maximalism into the home," says Kate, "It would be a statement chair, specifically a pink velvet shell chair." Big statement pieces are the cornerstone of maximalism, the items that set the tone from which the rest of the décor follows. The best statements pieces draw the eye – so think about circular shelves with geometric lines and, when you think you have enough gold, that's a sign that you probably haven't. (Pictured: Dusky Pink Darcy Velvet Shell Chair by Madison & Mayfair).
Kate Conrad has held a lifelong passion for all things interior, culminating in her present role as Madison & Mayfair's Lead Designer. With a knowledge of both historical and contemporary interior design styles, Kate has honed a talent for instilling modern sensibilities into timeless pieces. She launched Madison & Mayfair in 2021, to deliver luxury and quality at competitive price points.
Below: Pelargoniums for Europe show how you can achieve the perfect eclectic, boho outdoor styling with the use of geraniums this summer – you could be in Ibiza with this gorgeous terrace, just add cocktails and a DJ!