Leading British supplier, Ivyline has revealed details of striking new lines for the 2022 autumn/winter season, enhancing its comprehensive portfolio of contemporary accessories for the home and garden. Retailers reviewing their home and gift offer will enjoy fashion-forward premium lines, with innovation, style and sustainability at the heart; guaranteed to give sales a boost this AW season.
Modern décor
Ivyline prides itself on bringing products to market that reflect retailer demand and customer sentiment, tapping into key trends and creating opportunities for its customers. A selection of lines within its AW22 offering have been grouped together in a Luxe edit, designed to bring elegance and refinement into the home, with shimmering metallics and sophisticated silhouettes. This luxurious collection of vases, planters, bowls and candle holders will enhance your home and gift department with stylish statement pieces that customers won't be able to resist.
Hand finished frosted gold vases and planters score points for both style and sustainability, as these beautiful, versatile pieces are all made with 95% recycled glass, whilst elegant handmade candle holders are sure to 'wow' and have great gift potential. With metallic hues and gilded finishes set to be huge in interiors for AW22, this diverse collection will keep your home offer ahead of the curve and make merchandising a dream.
The leading supplier's complete AW collection will help retailers capitalise on a number of other décor trends, including the popular Japandi aesthetic, with vases, planters, candles and candle holders that bring together texture, clean blue and grey colourways, minimalist styles and industrial elements.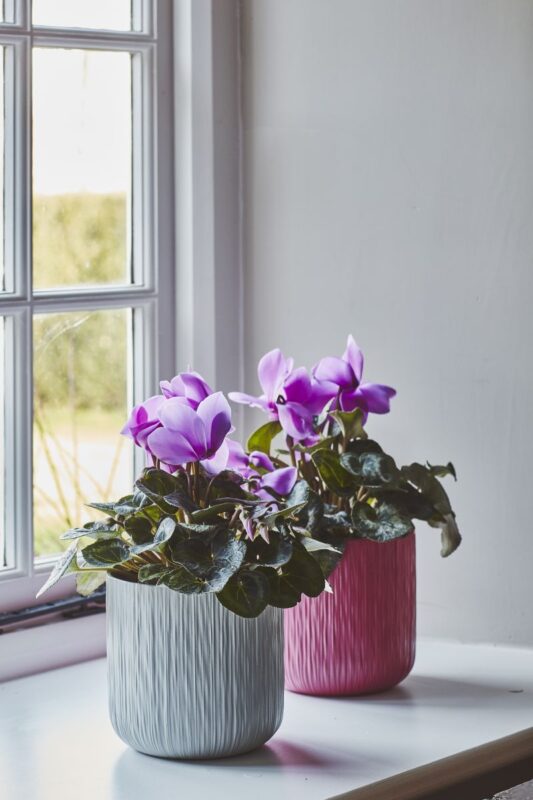 It's all in the detail
The entire AW22 collection has been designed in-house by the company's dedicated designers, with many of the new season's products either handmade or hand finished, giving ranges a unique appearance and a real edge over other mass-market home and gift lines. Reactive glaze planters are hand finished in burnt orange, forest green and pebble grey for a warm, tactile look, whilst handmade candle holders boast eye-catching contemporary designs that give traditional home accents a chic, modern twist. Mouth-blown glassware, hand-finished with metallic frosting elevates this collection and gives you products that will have real impact on shelf.
Sustainable style
Ivyline has prioritised efforts to ensure all aspects of its manufacturing and sourcing process meet strict sustainable standards and its new AW22 offering reflects this. Glass vases, bowls and planters have been manufactured using 95% recycled glass, whilst sustainably sourced acacia has been used to beautiful effect as the base for the Felicity circular base lantern.
The collection features eco-friendly tealights made of 100% vegetable rapeseed oil, housed in aluminium-free recycled plastic cups, and presented in recycled paper packaging. Also available are eco-friendly taper candles and dinner candles made from stearin, to complement and provide perfect add-on sales for Ivyline's gorgeous array of candle holders. Additionally, Ivyline has moved the majority of its manufacturing away from the Far East, supporting quality European producers, which ensures premium products, shorter lead times and fewer miles clocked up transporting goods to its UK warehousing.
Festive Fashion
Forget novelty Christmas and predictable products, Ivyline's festive offer features stylish, design-led lines that will capture customers' imaginations and generate spend. From poinsettia planters in a unique brushed gold finish and patterned zinc Christmas tree buckets, to show-stopping textured copper planting bowls, this trend-led, yet timeless festive collection caters to all tastes and will become an integral part of any Christmas décor for years to come.