The garden industry is getting ready for Glee – the International Festival for Garden, Leisure and Pet (27th-29th June 2023, NEC Birmingham) – where this year a new range of complimentary services for buyers attending the show will be launched, including Product Finders, Exhibitor 'Look Books' plus access to the Buyer Lounge and the exclusive Glee Connect party.
Recognising that time spent at Glee needs to be as hard working as possible. Glee's new buyer services have been introduced to ensure that everything from pre-show planning to time onsite will maximise every minute. Plus, with more than 400 exhibitors across ten show sectors – including over 100 that are new to the show this year – occupying five halls of the NEC, it is vital that buyers are armed with everything they need to know to source exciting new supply partners that will differentiate the retail offering in 2024 and beyond.
Free Hotel for New Home and Gift Buyers – register before 24th May
With over 100 exhibitors in the Home, Gift & Clothing sector already confirmed, this part of Glee is really shaping up to be a showstopper for the 2023 event. Home and gift buyers who are attending Glee for the first time this year can qualify for a free overnight stay in a hotel on site at The NEC night if they register before 24th May.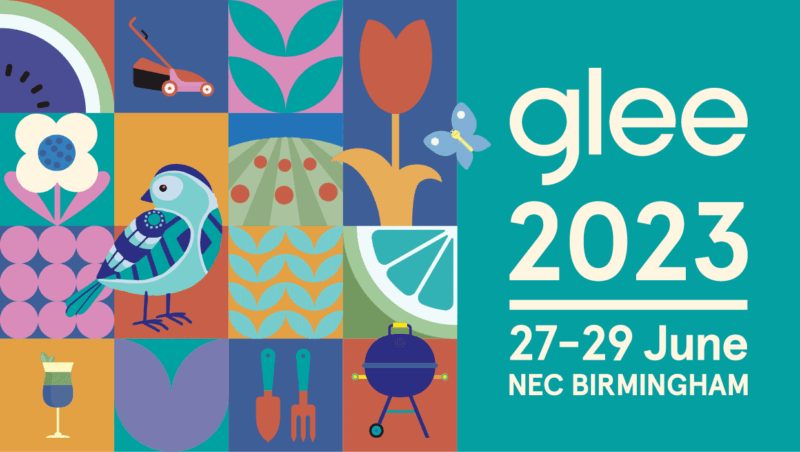 New Glee Look Books
New for the event this year is Glee Look Books, an inspirational visual guide that will provide a snapshot of new exhibitors and top suppliers in each of the ten show sectors. Once buyers have registered, the Look Book will be sent straight to their inbox two weeks ahead of the show, providing plenty of time to gather inspiration and a wish list of brands to visit when onsite at Glee 2023.
Glee's Buyer Lounge
The Glee Buyer Lounge in Hall 20 will be available for buyers to use throughout their time at the show, with a cloakroom and charging points as well as complimentary food and refreshments to help sustain them during a busy buying trip to the NEC.
New Product Finder Service
Buyers who register for the New Product Finder Service need only tell the Glee team what products and services they are looking to seek, to receive in return a curated list of relevant exhibitor recommendations.
Glee Connect Party
No great exhibition is complete without a social occasion and the Glee Party never fails to disappoint, thanks to the close-knit and friendly nature of the garden retail industry. This year's party will be held on Tuesday 27June from 6-8pm within the Fire, Grill & Chill area – which this year has been relocated to the entrance of hall 6-8 and hall 20. The Glee Connect Party will be complete with entertainment, drinks and canapes. Everyone is welcome!
To apply for a free hotel room and register for the Buyer Services benefits visit this link before 24th May:
To keep up to date on the latest Glee news visit www.gleebirmingham.com.