The Royal Horticultural Society (RHS) has announced the launch of a new licensed range of kitchen textiles by Ulster Weavers.
The Spring Floral collection offers a wide range of textiles and accessories, including a luxury cotton apron; printed tea towels; quilted oven gloves and mitts; a beautifully crafted tea cosy with accompanying mug; and a selection of durable and reusable shoppers and PVC bags as well as a packable roll-up bag. The RHS branding, highlighting the RHS tree and shield, is clearly visible on the tags and packaging.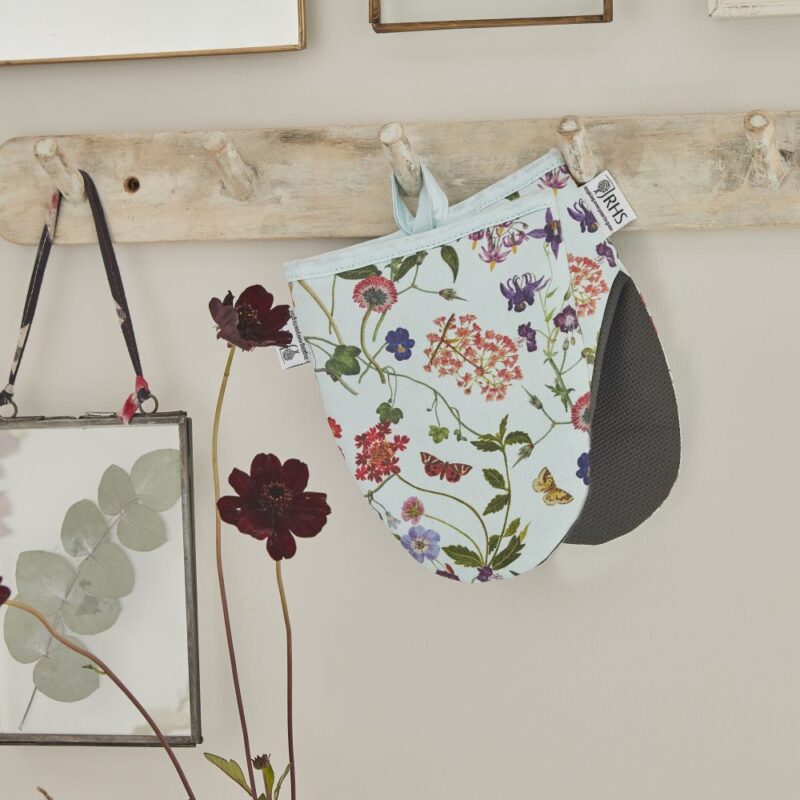 The new range, which uses imagery from the RHS Lindley Collections – the world's finest collection of botanical art – incorporates nature-inspired designs featuring bold colour palettes complemented with classic prints and muted floral fabrics.
The design is inspired in particular by the walks enjoyed by the collection's designer Mona Sweeney during lockdown. She says, "What really captured my attention was the beauty and vibrancy of the wildflowers I noticed while I was out walking. Here was a moment worth sharing and recreating, I thought – one that reflected the simple pleasures and slower pace of life we were adjusting to. The fields, the great blue sky above, the wonderful diversity of the fauna and flora; these formed the basis for the entire collection."
This is the latest collection to come from a partnership between RHS and Ulster Weavers, which has produced many popular collections combining quality, durability, functionality and timeless designs for the modern home.