Bettyhula is offering retailers a chance to smell and feel the quality of their skincare range whilst exhibiting online at the Giving + Living show from May 10-12.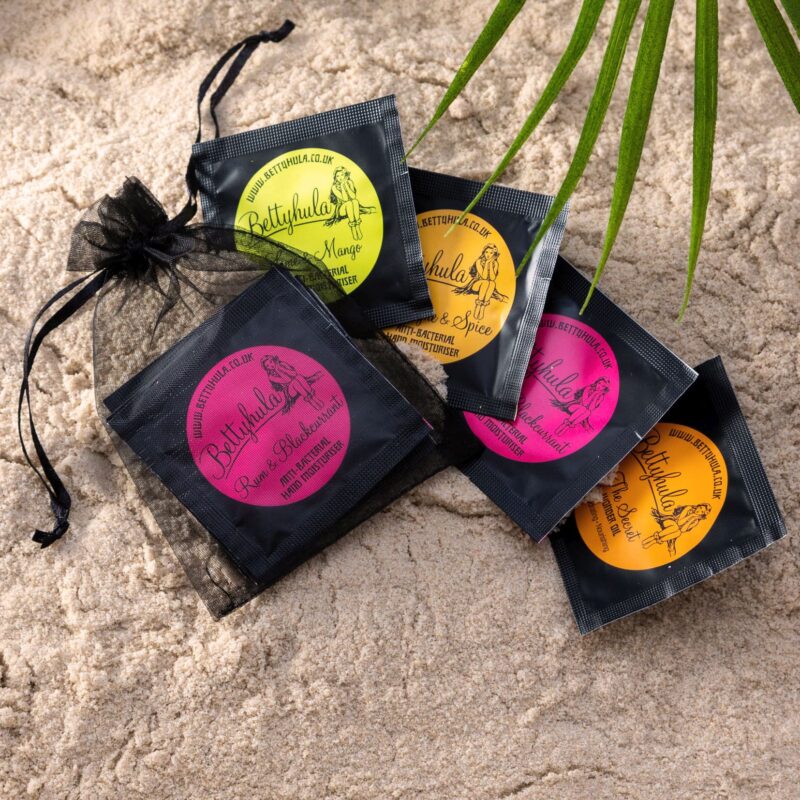 The Hawaiian scented skincare range will get around the desire to do the all-important 'sniff test' by sending sachets out to Giving + Living online buyers who would like to test the range. Bettyhula wanted to get the best out of the convenience of a virtual show for buyers and is offering to post out a bag of samples for them to try.
The unique tropical scents of the range are a key selling point for Bettyhula, so to get potential buyers to experience this is very important says company owner, Lisa Swaine: "We use sampling at trade shows a lot, and it works for us, so to be able to bring the same offering online made sense."
Bettyhula exhibited at Giving+Living 2020 and found that their eye-catching packaging, along with beach-shack style distressed wooden display units were a great fit with the shows coastal buyers. Join the digital fun in May to try it out for yourself!