Natural skincare brand, Handmade by Juliette, will exhibit at Giving & Living Online from May 10-12. Home & Giftware Magazine caught up with Juliette to learn more about this lovely British business. She told us:
I've been lucky enough to work in the fascinating world of Cosmetics and Fragrances almost all my career. From early days training in perfumery evaluation, where I worked for a Fragrance house in Grasse in the South of France and later to developing bespoke products for niche brands, including celebrity fashion designers here in the UK.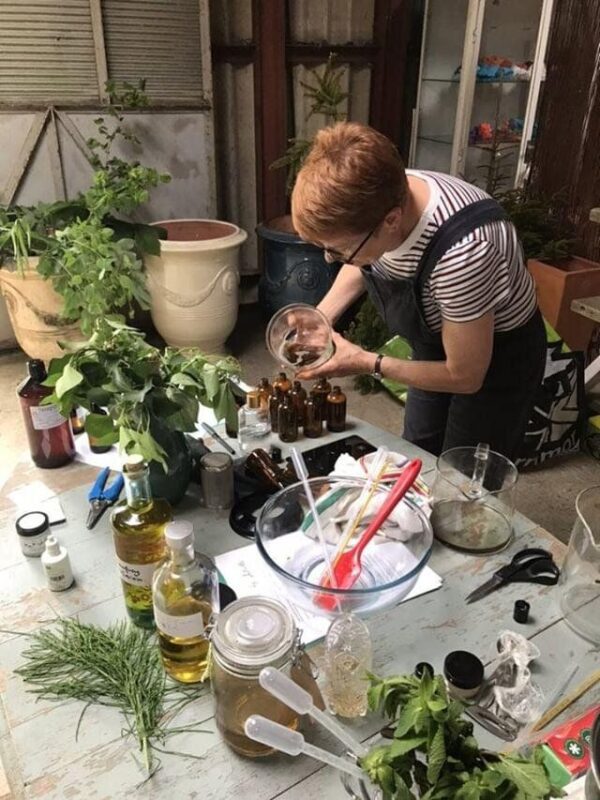 Throughout this time I was always keen to learn how everything was made and to expand my knowledge, combining this with a natural love of crafting which I developed as a child forever making things from cast off bits and pieces.
All of this has come together later in my career as an opportunity to write books on natural skincare and upcycling and latterly to teach classes on cosmetics and home fragrance from where I live in Hastings on the South Coast of England. I also decided to launch my own brand Handmade by Juliette where I could create the kind of products I love and with the values that I feel really matter.
All the cosmetic products are made in small batches with 100% natural ingredients focusing on high quality materials with real, perceivable benefits. Everything is made by myself and a talented helper in my workshop near Hastings. I believe in using the incredible power of nature to create effective but entirely natural products which are a joy to use. I do not use sls, parabens, synthetic colours, cheap fillers, silicones, mineral oils or palm oil. I only use pure essential oils in cosmetic products for their remarkable benefits and to enjoy for their incredible scent.
My sustainable soy wax candles use the highest quality wax from renewable sources and produce a superior clean burn with excellent scent throw, to give you a real sensory experience whichever scent you choose. Each fragrance is designed especially, created with experienced British perfumers for my range using a high level of essential oils combined with fragrance ingredients to create the evocative scents which form my collection. Fragrances evoke experiences from walking by the seashore near my home in my Coastal Path candle to allotment inspired scents like Rhubarb and Ginger and Cucumber Pea and Mint.
With sustainability and the environment in mind, where used, carton packaging is made with recycled board and cosmetic containers are recyclable, soap wrap is biodegradeable. I do not use lotion pumps, preferring to create dispensable lotions in recyclable aluminium and cream in glass jars.