Lola Design are delighted to announce they have teamed up with ZSL (Zoological Society of London) to create a collection of gift-led stationery and premium greetings cards, inspired by some of ZSL's most loved animals and Lola's passion for wildlife. As wildlife-lovers, this collaboration is extremely important and close to the hearts of Lola Design founders and artist Amanda who has volunteered on various conservation projects around the world.
Lola Design artist and co-founder, Amanda Mountain says: "This collaboration is a dream of ours, we couldn't be happier to create a collection with ZSL to support the vital work the international conservation charity does for wildlife across our planet. This collection focuses on some of ZSL's most-loved animals whilst embodying our signature style and supporting an amazing charity all at the same time."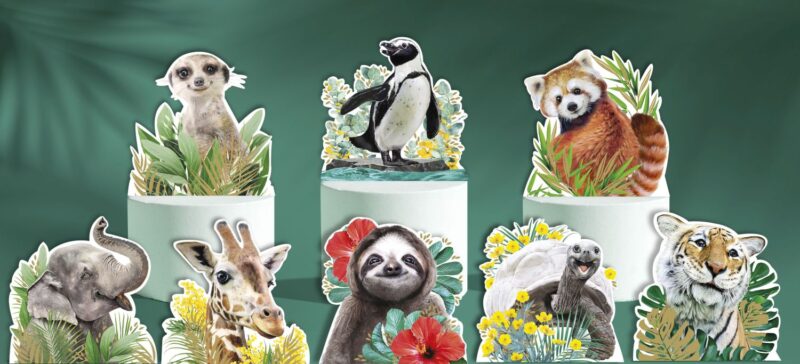 ZSL's buying & merchandising manager, Abbie Taylor said; "This new range, Lola Design x ZSL collection, is perfect for any animal lover who is looking to brighten up their stationery collection. These gorgeous products, including organisers, desk planners, and beautiful notebooks, will help to bring some of the wonder of the animal kingdom to your desk, weather you're working from home or back in the office – this collection is just what we all need to make us smile!
"Available to purchase online at zsl.org/shop or in our shops at ZSL London and Whipsnade Zoos, all purchases of this beautiful new range will help keep our zoos open after the most challenging year in our 200-year history, and support our global conservation work for wildlife."