Yes, a card and a box of chocolates is a nice gift, but it is nowhere near the level of a personalised and thought out present for your loved one. Planning and putting some real thought into their experience can be incredibly meaningful, not to mention fun! Here are some tips to help you make the big day of a loved one a bit more special.
Make them a Birthday Playlist
Curating a mixtape might feel like a bit of an outdated concept in the streaming era, but using platforms like Spotify, you can still put together a playlist to bring the vibes on their birthday. Personalising the music for the birthday boy or girl's day can mean a lot to them. It shows that you have put a good deal of thought in and know them well enough to pick out tunes that they'll love.
Cook for Them
Whether it is simply a victoria sponge, or an extravagant three-course meal, cooking your loved one's favourite foods is an excellent way to show them you care. It is often said that food is the way to a man's heart, but I would contest that it is the way to anyone's. Preparing a meal or cake yourself can ensure it is precisely what the birthday guy or gal likes, and they will undoubtedly appreciate the effort. If cooking is not your bag, you can always treat them to their favourite takeaway or take them to a nice restaurant, but cooking can show your appreciation more clearly.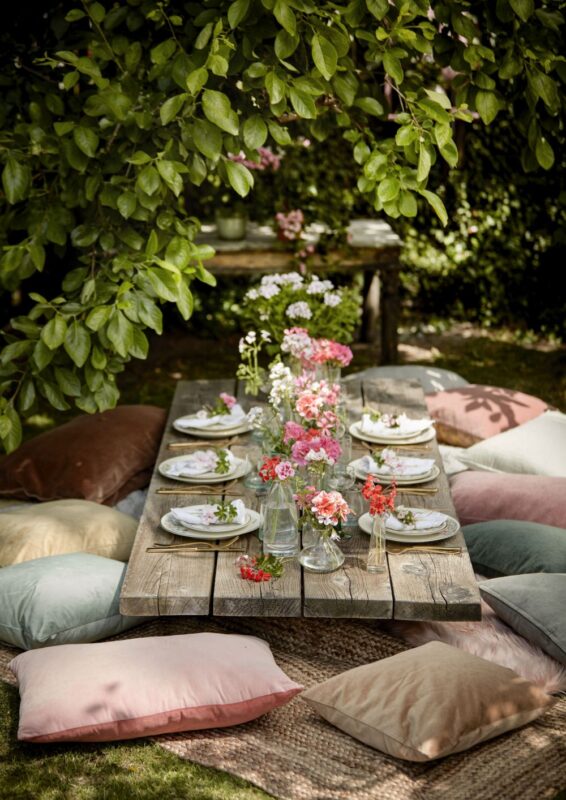 Personalise Gifts
Customising presents is incredibly easy thanks to the power of the internet. Many companies offer services for creating personalised gifts online, from birthday cards to engravings. Making use of these can be an excellent way to include a personalised message with presents. You can give a personal touch to all aspects of gifts, right down to the wrapping paper. Dom and Geri offer a wide range of personalised wrapping paper and presents that can suit various occasions. Nothing says happy birthday like a big picture of your loved one's face plastered across their gifts!
A Grand Day Out
Often, experiences can outlast gifts. Going somewhere unique can create memories that can live with someone for the rest of their life. Therefore, it could be an idea to plan a day out with your loved one. It doesn't have to be extravagant. Often, preparing a picnic and going on a long walk can be enough to make a day memorable. If you want to aim a bit higher, however, there are options. Many websites offer experiences like visits to exclusive locations or even rides in helicopters and hot air balloons. A birthday experience can transform the celebration of another trip around the sun into a once in a lifetime experience they will treasure forever.
Show that You Care
To sum up, the best way to show someone that you care about them on their birthday is to put love and attention into it. Personalising gifts, playlists, food, and experiences will help them have a day they won't soon forget.
Pictured top – Dom and Geri personalised card and left, Pelargoniums for Europe show how to dress a picnic table with vintage blooms.