Following a successful direct-to-consumer online launch in February 2021, ethical greetings card business The Seed Card Company is developing its wholesale business and will launch new collections along with their festive range at trade exhibitions.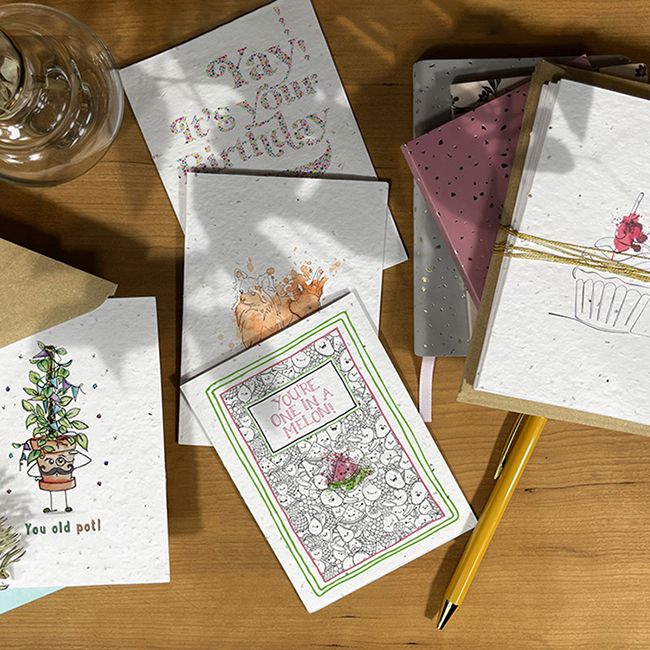 The Seed Card Company offer an inspirational range of beautifully designed bio-degradeable, recyclable and plantable eco-friendly greetings cards and wedding suites made from post-consumer waste embedded with wildflower seeds, or recycled eco-friendly board, and printed with vegan-friendly inks. The Seed Card company's first Christmas collection features new illustrations within popular collections such as Plant Pot People and Continuous, as well as more Christmas pun designs within Oodles of Doodles. Watch out for The Wise Pots!
Further new designs include a fabulous new greeting card collection called Nature Always Wins. Taking inspiration on the importance the destruction humans from caused our planet with the need for us all to allow nature to return the battle and take back over. A collection dear to the founders' heart to root their eco-friendly ethos. The show will also see the first reveal of post-consumer waste Christmas wrapping paper designs which coordinate with the Christmas card collection.
Co-Founder of The Seed Card Company, Kay Patel, says: "One of our biggest challenges since launching was the cancelling of trade shows during the pandemic, meaning the most effective way to launch and reach a large trade audience was not an option for many months. However, in hindsight it has been a blessing. We have had an incredible reaction from consumers and press to the cards and our ethos, and we are in a really great position to kick start our wholesale business."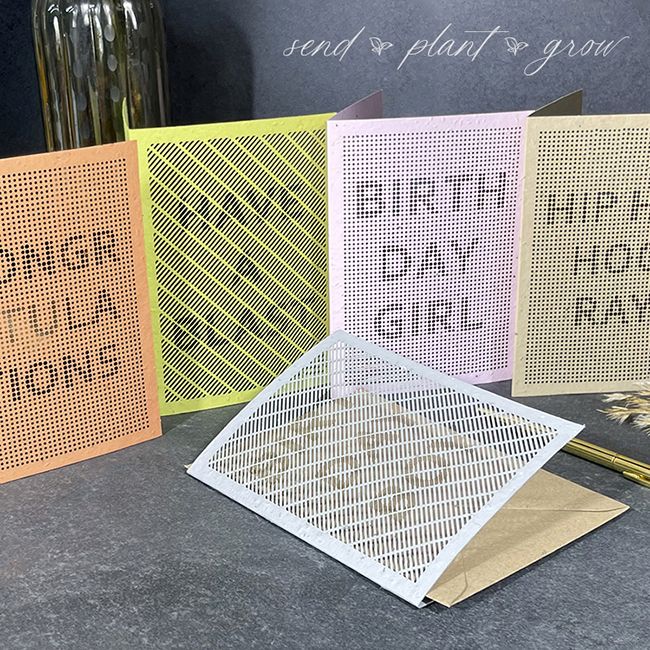 The Seed Card Company currently offer eight greeting card collections which each have between 12-24 different card designs within each collection. In addition, over 60 different notecard set designs and 25 different thank you card set designs are available. There is also a beautiful wedding suite collection, and a thriving corporate division creating business stationery, leaflets, labels, packaging, and branded promotional material.
As a plastic-free and zero-waste business, The Seed Card Company printers do not use ink cartridges and any off-cuts from card sheets are reused as another piece of stationery, donated to schools, or planted. Any non-seed stationery items use a 100% recycled, post-consumer or post-industrial waste, eco-friendly board which is completely chlorine and acid free and carries the 'Blue Label' certification. Envelopes are made entirely from post-consumer waste, recycled FSC material and use a natural starch-based adhesive. Stickers are made from sugarcane and hemp and tissue paper is 100% recycled and not bleached, and the boxes and mailers used to post orders out in are recycled and recyclable.