A combination of growing urbanisation over the past few years, followed by an extended lockdown which resulted in huge numbers of people working from home, is fueling a massive boom in houseplant ownership. No more merely home accessories, houseplants are part of a stronger focus on lifestyle and health, which has seen millions of new gardeners take root during the pandemic. Here the experts at Stars for Europe look into what is influencing this new generation of plant parents.
An insight into the rising popularity of indoor plants – and poinsettias – can quickly be gleaned by probing popular hashtags on social media platform, Instagram. The #poinsettia hashtag currently has 397,168 posts with #houseplants at 6,946,186. A further 1,320,341 Insta posts have been tagged #Plantparenthood while 6,900,497 people have showed off their #Urbanjungle.
All around Europe social media stars are influencing plant trends and helping to grow their markets. In Germany – one of the biggest markets for houseplants – the likes of @igorjosif (of Urban Jungle and Plant Tribe fame), @ankamaze, @kateshyggehome, @gartengefluestern and @naturlandkind – are setting the green scene in a covetable lifestyle setting which enhances home interiors with carefully chosen green accents, with hundreds of thousands of followers joining them on their greenliving journey.
In France we have the fabulous @whattheflower_paris concept store offering endless inspiration for customers in search of Instagram-friendly foliage, created by Justine Jeannine, the influencer behind @sweetyoxalis and a plant collection to swoon over. As a nation renowned for both its green fingers and trend-setting design skills, The Netherlands has plenty to offer in the way of social media influencers, with @botanicalsandbillie providing a regular fix for urban jungle addicts and @joelixjoelix and Judith de Graaf of @joelixjoelix co-authoring the phenomenally successful Plant Tribe and Urban Jungle books with Igor Josif. Many more interesting Instagram feeds abound in this area, such as @chicplants, @greenbubble_com, @trendyplantss and @the_plant_diaries from our eco-conscious Dutch friends.
Elswhere on the continent, from Spain, Italy and Portugal, Belgium, Sweden, Denmark, Poland and beyond, talented amateur horticulturalists are helping to broaden the horizons of plant lovers everywhere, providing invaluable information about plant care alongside wonderful lifestyle imagery of photogenic flora which has captured the imagination of consumers all across Europe, also driving the related markets for pots, planters, plant stands, plant food and other accessories.
It's a man thing
As plant-loving millennials fill their homes with foliage, one trend that has come to the fore this year is the growing tendency for men to snap-up indoor plants and proudly show off their collections on social media – an observation noted by Stars for Europe, which believes that more male shoppers will head to the tills with poinsettias this festive season, or give them as gifts.
The male obsession with indoor plants is being well documented on Instagram, as influencers from around Europe share their love for all things green.
Revel in the foliage cultivated by blogger, Igor Josif, co-author of the best-selling Urban Jungle and Plant Tribe books that were co-written with fellow houseplant enthusiast, Judith de Graaff. The original Urban Jungle is not only a bestselling title but a social media sensation, with over 1.2 million followers on Instagram, all keen to learn more about living and styling with plants.
Darryl Cheng of the @houseplantjournal social media sensation is also a winning author. His book, The New Plant Parent (Grünes Zuhause) is an Amazon bestseller with thousands of 5* ratings, demonstrating the importance of plant care advice to the new green fingered generation. Cheng's friendly tone and personal touch have fueled his success as an influencer and popular source of inspiration for indoor gardeners around the globe.
Success stories like this demonstrate how indoor jungles are becoming increasingly important to young men, and it's clear that such influencers have played a huge role in the upward direction of plant sales, as photogenic flora become the real social media stars of the 21st century. This segment of the influencer community has sky-rocketed in popularity since around 2016, with some accounts growing their follower numbers past the million mark by 2021.
It's not just Instagram where trends and crazes are shaped, as live video streaming and podcasts increasingly replace television for younger generations. France-based Betsy Begonia beams out fun and light-hearted Youtube videos to over 45,000 subscribers who want to know how to care for houseplants in layman's terms.
Savvy shopkeepers are also cottoning onto the fact that they can also become influential on social media by cultivating beautiful image libraries and taking the time to offer advice and inspiration to consumers keen to board the houseplant train. Netherlands store, Green Bubble, has gone down this leafy avenue and is reaping the rewards through tens of thousands of Instagram followers and a well-optimised ecommerce offering.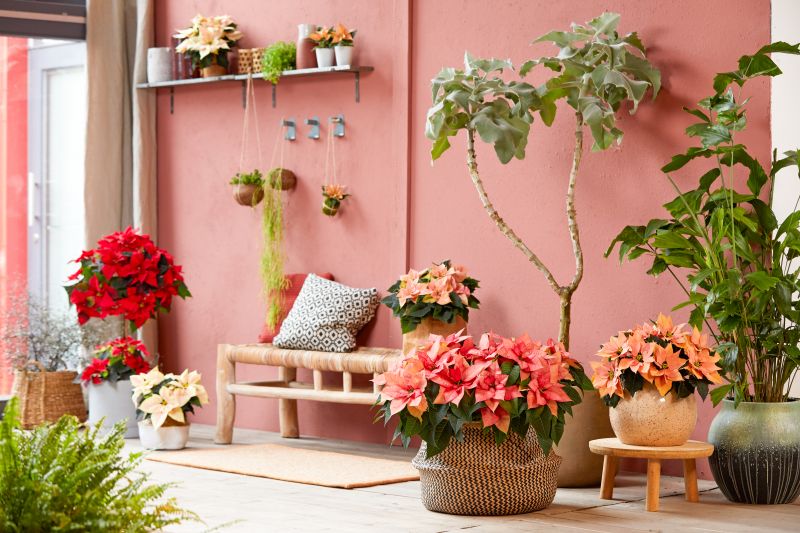 Urban Jungles for surviving modern living
The enthusiasm for plants speaks volumes about the wants, needs and aspirations of millennials. With heightened sensitivity towards both the vulnerabilities of society and the fragile state of wounded nature, these consumers are turning back to the wisdom of elders like Peter Tompkins and Christopher Bird, whose seminal study, The Secret Life of Plants, became an instant classic when first published in 1973.
Younger people are more likely to live in smaller urban dwellings where space is tight and access to nature limited. Apartment living rooms everywhere – plus kitchens, bedrooms and even bathrooms – are being transformed into urban jungles with green walls, roof gardens, plant-adorned patios and blooming balconies. Phrases such "urban jungle" have become commonplace online (with nearly seven million hashtag posts on Instagram).
Economical with space, versatile, exotic and highly decorative, beautiful poinsettias, in all their glorious colours, are ideal when it comes to achieving the requisite looks. With a spectacular database of images that is refreshed ahead of every buying season, Stars for Europe can do much to ensure the floral festive Spirit is a social media sensation, just when most other plants are taking a break for the winter.
Favoured influencers provide a constant stream of inspiration for their target lifestyle, which is overwhelmingly green in colour and seemingly effortless, in classic Sunday morning style. Houseplants in the sanctuary of our homes provide respite against the stress of modern living and the underlying concerns which are high on our social agendas.
This is all good news for influencers like Igor and Judith, who have achieved lucrative sponsorships and book deals in line with the growth of their follower numbers.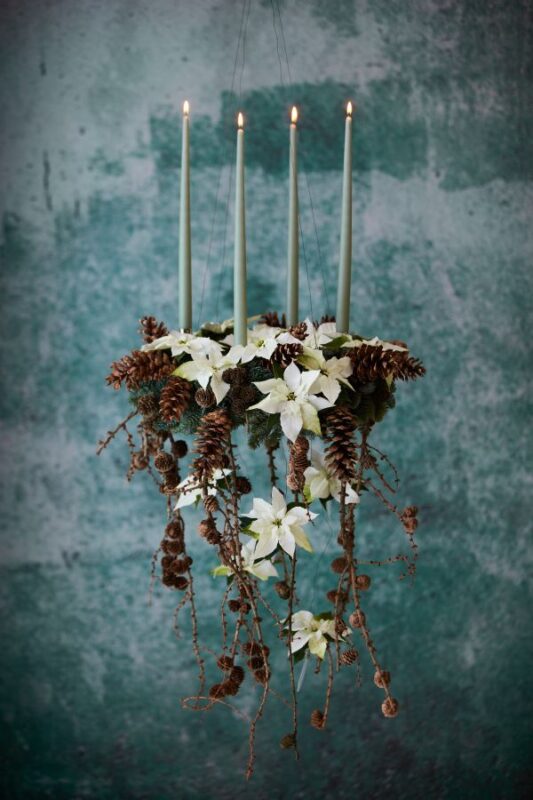 Room for more growth
According to Data Bridge Market Research the houseplant market worldwide is forecast to grow by 4.37% from 2021-2028. This rise in market value is attributed to a range of factors such as rising awareness about the benefits of indoor plants, such as their ability to increase humidity and oxygen levels, whilst keeping temperature down and cleansing the air of pollutants, plus rising disposable income.
Large enough disposable incomes and the increased availability of a wider than ever variety of plants are also major contributing factors, along with the enhanced knowledge about plant care, which top influencers have made it their mission to provide. As influencers inspire awe with ever more lush and exotic new varieties, so do millennials rush out to match the look – and show it off on social media – when payday comes around.
As the heat of summer subsides and thoughts turn to Christmas, there is no finer festive plant to create that all-important Instagram-worthy picture to get followers into the festive spirit," than the poinsettia, according to Dr. Susanne Lux. The #poinsettia hashtag currently has 397,168 posts on Instagram, with #houseplants in general achieving a whopping 6,946,186. A further 1,320,341 Insta posts have been tagged #Plantparenthood while 6,900,497 people have showed off their #Urbanjungle.

To find out more about Stars for Europe, and to access its incredible library of advice, aspirational imagery and content please visit the website.