As we step into the Spring Season, Home & Giftware magazine looks at some of the consumer trends to keep your eye on whilst sourcing new products at trade exhibitions over the coming weeks. We take our pick from Giving & Living (Westpoint, Exeter, next running online from May 9-11); Spring Fair (6-9 February, NEC, Birmingham), Top Drawer (20-22 February, Olympia, London) the British Craft Trade Fair (10-12 April, Yorkshire Event Centre, Harrogate) and beyond.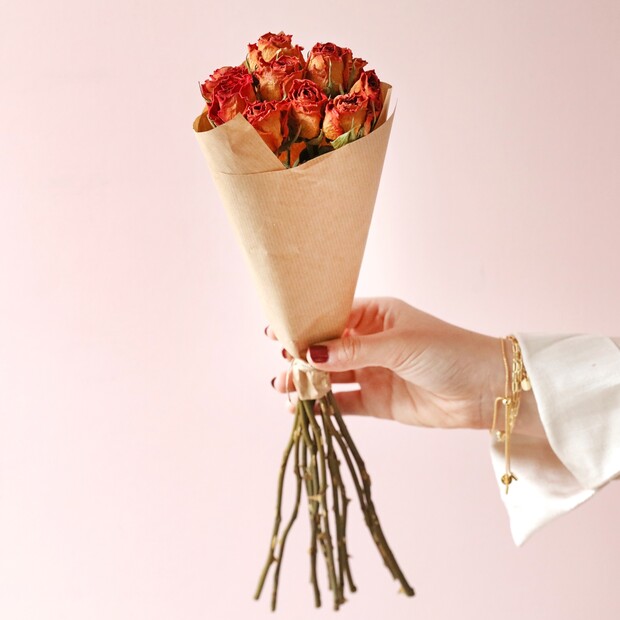 One major trend to look out for is dried flowers – a seriously up and coming trend which does not have the environmental drawbacks associated with plastic or other fake flowers. Go for the real stuff this season, like the stunning dried flowers by Lisa Angel pictured here.
We also have the Platinum Jubilee celebrations of HRH Queen Elizabeth II to look forward to this year and can fully expect bunting, Union Jacks, cups of tea and cake aplenty in this sterling year for souvenir hunters and lovers of royalty worldwide. The Royal Collection is selling out of its Jubilee products on a regular basis so don't miss out on this prime sales opportunity while the going is still good. God Save the Queen mug by Mclaggan Smith (Exclusive to Spring Fair).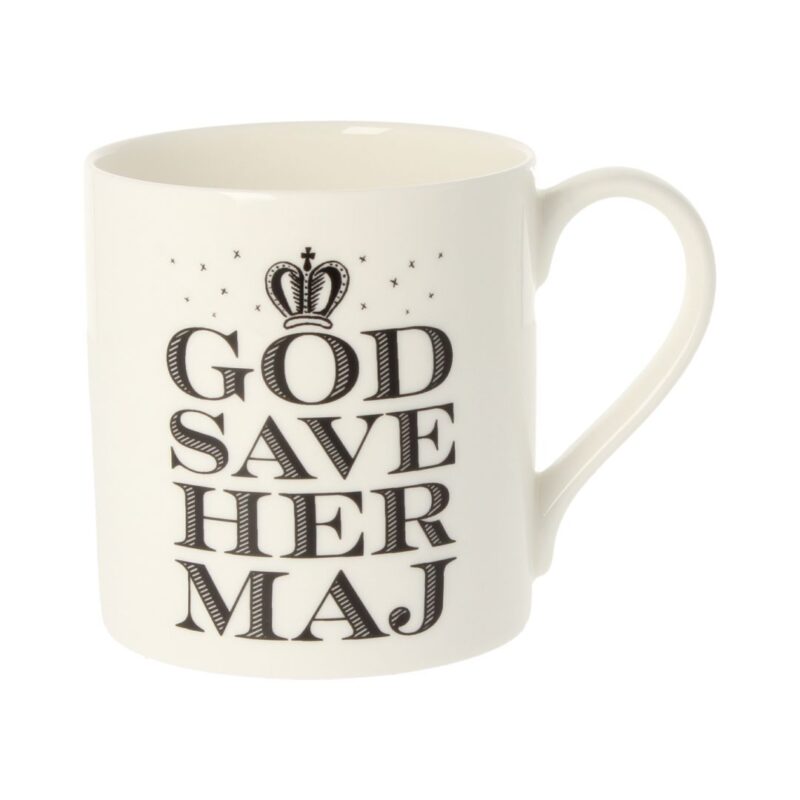 We like to bang the drum for handmade British products and sustainably sourced and manufactured articles, but this cannot be emphasised enough to retailers. Research conducted by Made in Britain found that eight out of ten UK adults wants to buy British-made goods and will happily pay more for items made in this country, whilst the once-in-a-decade Crafts Council Market for Craft report found that almost three-quarters of British adults bought locally produced crafts in 2019, amounting to 25 million handmade items – a figure that resulted in craft sales increase from £883 million in 2006 to over £3billion in 2019. You can be sure this figure will continue to rise – consumers could not be more clear in their determination to support local businesses and buy more sustainable products.
Images: Betsy & Els (BCTF), Kate Sproston Designs (Exclusive to Spring Fair); All Jigsaw Puzzles (Exclusive to Spring Fair) and Metal Motif (spotted at Giving & Living); Ronin Jewellery (Spring Fair and BCTF); Stockwell Ceramics (BCTF); Melanie Russell Mosaic Art (BCTF); Turtle Doves (Exclusive to Spring Fair); Vikki Lafford Garside (Top Drawer); Katherine Bree (BCTF); Emily Smith (Exclusive to Spring Fair).
Two of the key home interiors trends last year according to Pinterest searches (a great litmus test of inspiration-seeking trend-setters), were around Eclectic and Bohemian, with 747,480 pins across 980 boards and 588,967 pins over 998 boards between them. This lust for exotic, unusual, free-spirited and unrestrained is likely to get stronger as we go into a year that is less restricted by lockdowns. Add to that some serious wanderlust and party spirit – not to mention ladies who want the clothes and accessories to match – and we could be in for a real summer of love in 2022.
Images: The Northern Line – below and top of feature (Top Drawer); Aurora Lombardo (BCTF); Bean and Bemble (BCTF); The Eclectic Lifestyle Company (Top Drawer).
The trials and tribulations of the pandemic, lockdown, separation from friends and family, work from home and a general upending of everything we had come to see as 'normal', meant that many of us retreated into the safe cocoon of our home and focused on our own health and wellbeing, be that physical, emotional, mental or indeed spiritual. This new introspection and deepening mindfulness not only reinforces the sustainable aspect to consumer macro trends, and desire to support the local community and economy, it has also helped to generate a healthy self-gifting mindset. Consumers have shored up billions over the pandemic and they're not adverse to treating themselves to help beat the blues and reinforce the opportunities for joy. Home Spa here we come!
Images: Corincraft (Exclusive to Spring Fair); Primeur Tierra Verde planter made from recycled tyres; Thang Tho (Top Drawer); Ministry of Soap (Exclusive to Spring Fair); Kalabash Skincare (BCTF); Clyde Candles (Spring Fair); Musan (Spring Fair); Ela Life (Top Drawer).
It isn't just ourselves we want to treat; forced separation from friends and family during lockdown gave us plenty of time to think long and hard about who was really important to us and now the chains are loosened, we will not be holding back from showing them we care in a million small ways, from writing a card rather than an email, to picnics in the park, special home-cooked dinners and other thoughtful gifts and treats. Love is message and the message is love, now is the time to express heartfelt sentiment. Now that all the independent shops are fully open again (thank goodness!) there is nothing stopping British consumers from indulging their well-established pattern for gift buying and card sending.
Images: Cotton & Grey (Exclusive to Spring Fair); Emma Nicol Illustration (BCTF); John Franklin Jewellery (BCTF); Bewilderbeest (Top Drawer); Etsie's Studio (BCTF); Printer Johnson (Top Drawer); The Littlest Falcon (BCTF); Roelofs & Rubens (Spring Fair and BCTF); Art by Leamne (BCTF); Make Your Own Gin Kits (spotted at Giving & Living).
Spring coming up means we have a series of traditional gifting occasions to look forward to. Valentine's Day, Mother's Day and Easter are all prime occasions for chocolate/confectionary and flowers, whilst dad might appreciate some of the sweet stuff as well…come to think of it, so might we! Consumers will also continue to spend small fortunes on their pets, often more than they spend on their children, and with dog ownership in particular having a tremendous heyday, gift shops could do far worse than stock up on pooch pampering merchandise this spring.
Images: Primeur Tierra Verde recycled rubber planter; Grown up Marshmallows (Top Drawer); Lechuza Nido self-watering hanging basket planters; Chocolate Genie (Exclusive to Spring Fair); Toasted Crumpet (Exclusive to Spring Fair); Jen Winnett Art on Jute Bags (Exclusive to Spring Fair); Georgie Paws (Top Drawer); Design First (Exclusive to Spring Fair).