Thousands of retail buyers, and owners of independent stores from across the UK flocked to Spring Fair at the NEC as the UK's premier consumer goods exhibition opened its doors for the first time in two years.
Home & Giftware Magazine was thrilled to be back at the show after such a long break and delighted to see the busy, buzzing halls, thousands of new product innovations and many more smiling faces as traders got back to doing what they do best: Business!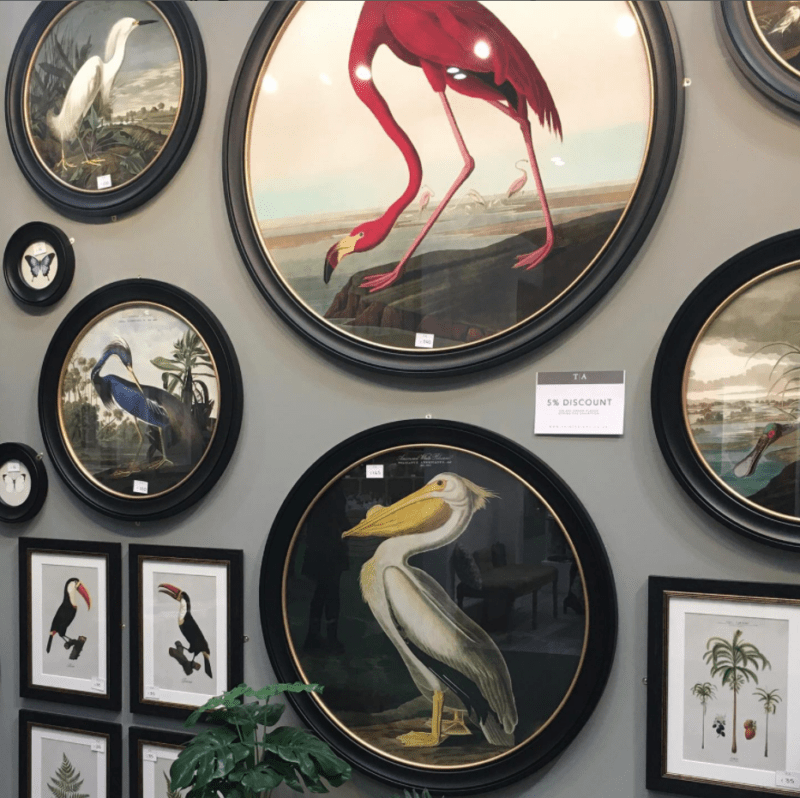 The excitement in the air was palpable and the mood overwhelmingly upbeat, as Spring Fair once again showed it is the mummy and daddy of retail exhibitions, successfully staging a brilliant event at the scheduled time in the face of immense industry pressures and economic challenges. The industry rallied and a strong turnout from not just suppliers and buyers, but trade associations, trade press and industry suppliers once again ensured that Spring Fair is not just a brilliant product sourcing platform, but an unrivalled networking event which never fails to set the scene for the year of trading to come.
Encompassing the very best in home, gift and fashion, busy aisles and stands across eight Halls showed that retailers raring to go and suppliers are more than ready to supply the goods. The show, which has 72 years of heritage under its belt, is expected to generate tens of millions of pounds worth of business, refuelling the retail industry and injecting newness.
Buyers attended from companies including John Lewis, Next, Morleys, Wayfair, Oliver Bonas, Fortnum & Mason, Fenwick, National Trust, V&A, Merlin Entertainment, Tesco, Sainsbury's, Argos, B&Q, Waterstones, Hobbycraft, and Matalan, as well as garden centres such as Squires, Notcutts, Dobbies, Blue Diamond, British Garden Centres and Barton Grange.
Divisional Managing Director, Spring Fair & Moda, Julie Driscoll, commented; "Exhibitors are excited to be back and retailers have flocked to the show to return to face to face business and networking. We are still on a high after winning AEO's Trade Show of the Century Award and feel genuinely proud to continue to successfully put on the UK's largest and longest running tradeshow. We can't wait to see retail flourishing once again."
Pictured: T.A. Interiors
In Moda
Moda settled beautifully into its new home as the Fashion destination at Spring Fair, offering retailers the most diverse fashion buying destination in the UK with a comprehensive and inspiring line-up of industry leading womenswear, jewellery, accessories, footwear, and sustainable brands. Jewellery & Watch had its own distinct edit within Moda giving fashion and jewellery buyers the chance to see the widest collection of new season pieces across a wide variety of price points and explore crossover buying opportunities – all in the one location.
The bold and triumphant return of the Moda catwalk was a welcomed by visitors who were treated to a vibrant edit of looks including the playful and colourful Childhood Dreams, the urban traveller Off The Grid edit, and glam 70s style metallic Liquid Metal trends, as well as sponsored looks from Jayley, Saloos, and One Hundred Stars.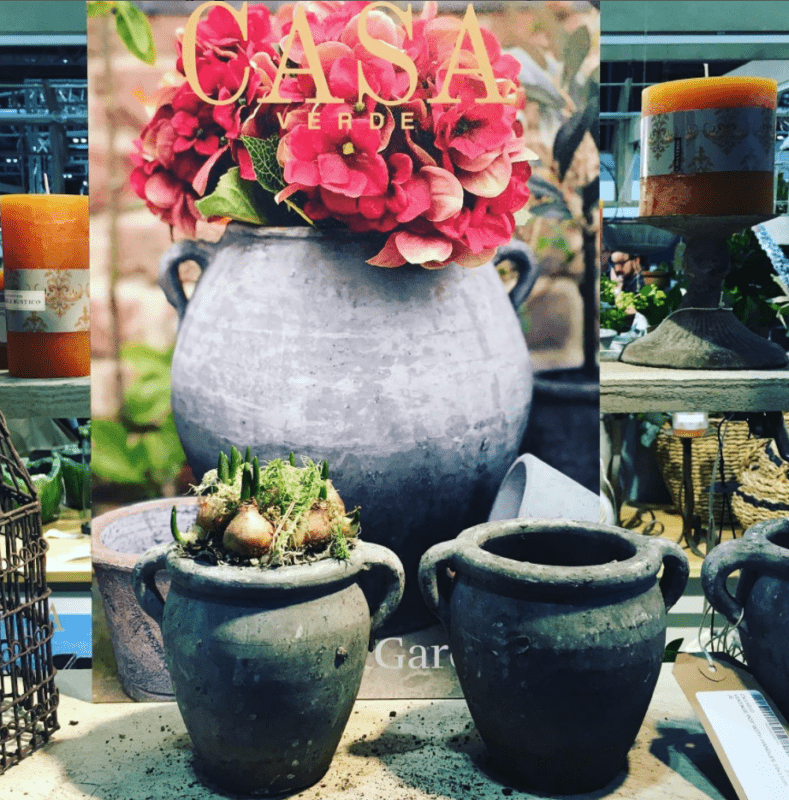 Well Curated
The much-anticipated launch of the game-changing and innovative Curated Meetings programme delivered hundreds of pre-arranged meetings between buyers and brands. Exhibitors across gift, home and lifestyle categories. Approximately 50% of brands taking part were not exhibiting in person at Spring Fair, meaning that Curated Meetings greatly extended the sourcing pool for prospective buyers. These suppliers included: Filofax, Letts of London, Ballard & Hill, Deux Main, Fawn & Thistle, FLO London, McAlister Textiles and We Love Seasons.
Buyers – who were pre-qualified for budget size and purchase responsibility – came from supermarkets Asda and Midcounties Coop, multi-store independent boutiques such as Nest and Gibbons, destination retailers Kelvingrove Museum and Ragdale Hall Spa, plus +10% who travelled from overseas to join the programme, including Houstons and Wallaces Homevalue & Garden Centre.
Product Manager Monica Todd said: "Curated Meetings are not a replacement for a physical show but a way of building business relationships within the exhibition framework. They are about meeting new customers and fulfilling a specific need. For a brand or supplier this might be accessing a new retail channel which they particularly wish to target. This is about creating a portfolio of options at Spring Fair."
Pictured: Terrace Garden.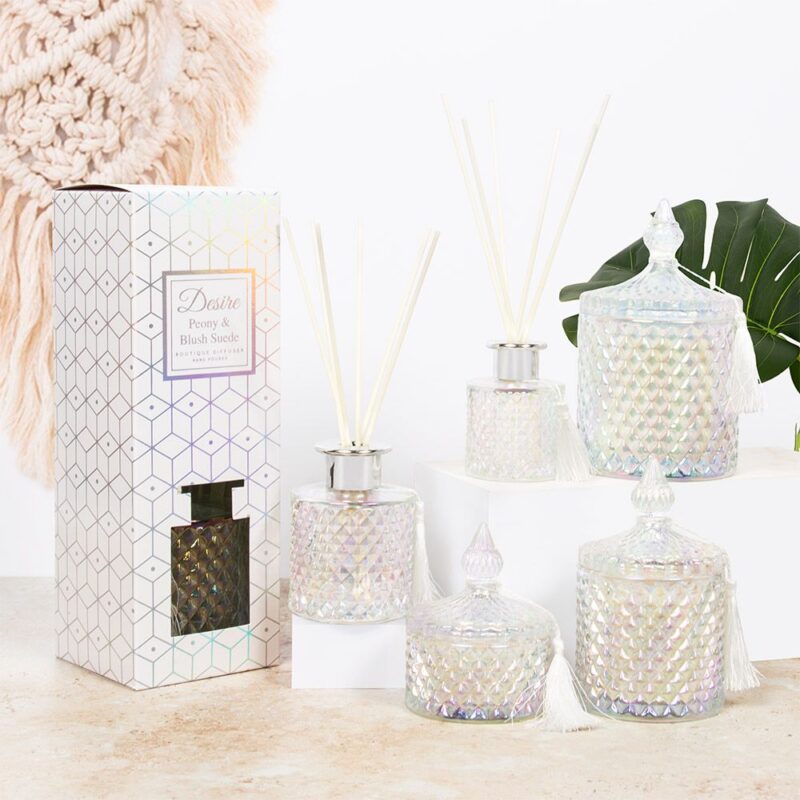 Inspiring Retail
On the Inspiring Retail Stage, Karl McKeever, Founder of FutureView, spoke about the opportunities that have arisen as a result of Covid, with many businesses unlearning and relearning behaviours, developing different ways of thinking and doing things, and becoming increasingly creative and collaborative in the process.
We enjoyed the Power of Pop-Ups panel discussion led by Charley Crocker, from The Pop Up Agents, who talked us through the local authority-led Pop Up scheme, Pop-Up Horsham, which acted as a showcase for local businesses and products, and explains how this can be a valuable tool for local authorities and retailers alike. Pop-Ups are a fantastic, easy-win for the high street now that the days of 10-year shop leases at sky high rental rates are finally over, helping to regenerate empty store fronts and inspire shoppers with interesting new products they might not otherwise get to see. For brands they can offer an excellent showcase and a toe in the water of own-brand retailing for those who are considering taking the plunge.
Pictured: Lesser & Pavey.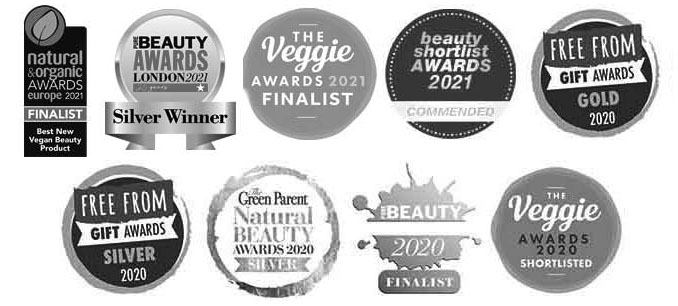 As the show came to a close, visitors gathered on the Stage for the Good Retail Awards 2022. Holly Worthington, Editor, Modern Retail from Modern Retail said: "There is a real sense of optimism and the start of a return to normal in the retail industry. As we look back at the positives of the last year the Good Retail Awards are designed to shine a light on the retail industry, those who embraced innovation and great creativity to achieve success."
This year, as part of its re-launched Power of One campaign, the Good Retail Awards introduced the Power of One Award with the purpose of recognising a business that has made one small change to their business that has made a significant impact. Plastic-free beauty business Whitfords won for the creation of a sustainable, multi-purpose alternative to commonly found packaging.