As we head into those all-important Spring Seasons, Home & Giftware magazine was keen to learn more about one of the UK's most successful homeware and gift suppliers, Lesser & Pavey, which has been keeping retailers stocked up with products for more than half a century. Director, Jonny Greves, gives us an insight into this much-admired British company.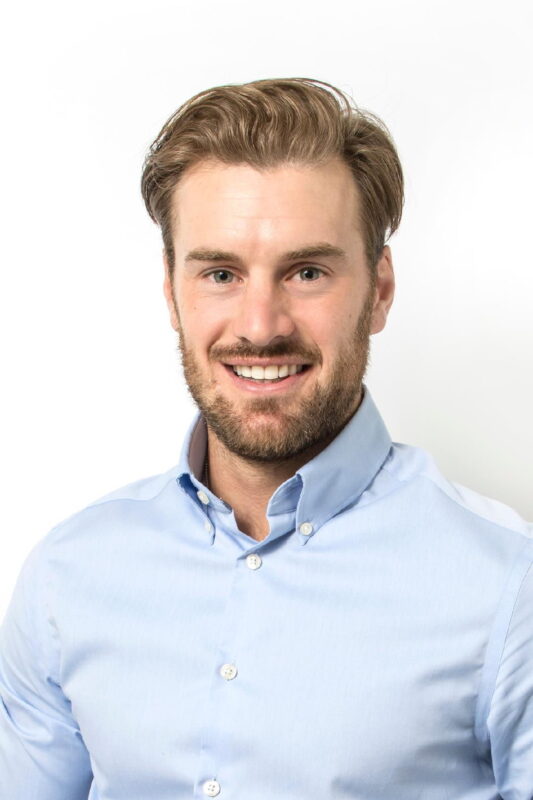 When did you start up and why? What prompted you to launch the business?
Lesser & Pavey was established in 1971 becoming a leading UK trade supplier of giftware and homewares. We recognised an opportunity at a time when the established importers lacked innovation and new products at value for money prices. Today the company prides itself on exceptional quality with on trend products at great value for money prices and our brand 'The Leonardo Collection' is renowned worldwide.
What challenges have you overcome since the company's launch?
There have been many challenges over the 50 years we have traded. Most recently, in what has been a difficult couple of years for everyone, Lesser & Pavey continued to trade well throughout the Covid pandemic facing both the UK and the rest of the world. We remained open and in contact with customers during this whole period and we believe our success since March last year is largely due to this. We had a strong range of products to offer, and we have been adding new designs all the time and still are.
Tell us about your product offering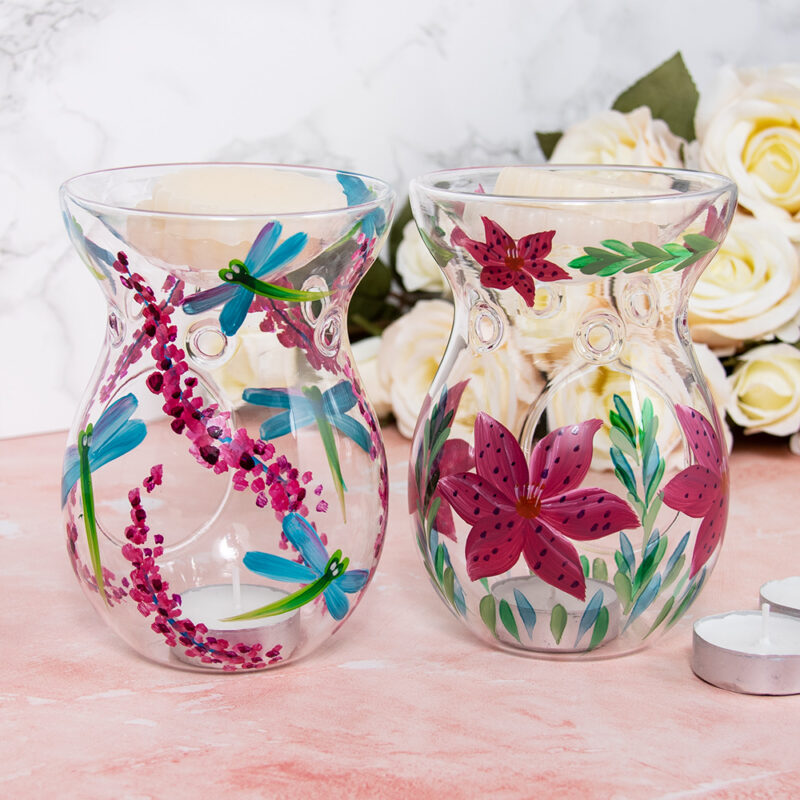 With people having spent far more time at home and, as a result, undertaking more home improvements, this has grown sales of Home Décor, Home Fragrance, Tableware, Kitchenware, and associated products, as well as statement pieces. In tableware our new launches include the William Morris Golden Lily and Pimpernel ranges, as well as the four brand new ranges from the Macneil Studio.
Lynsey Johnstone hand painted glassware (pictured) has sold really well, so we have added new designs and stemless glasses to the range, as well as wax warmers and vases with even more to come. Our statement pieces include Graffiti Art Animal Figures as well as our Body Art Vases – both of which are very much "on trend" in home styling today.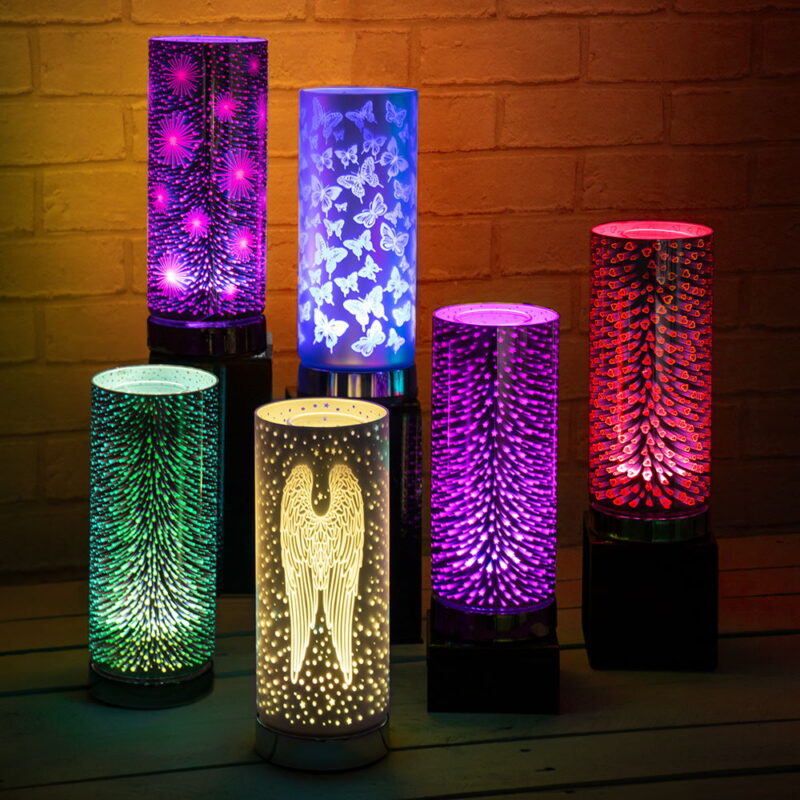 What are your most popular products?
As mentioned above, home fragrance and home décor products have sold extremely well and sales have grown across a broad range of products. We've continued with developments and have lots of new items including Aroma Lamps, Diffusers and Candles, which were launched at Spring Fair. Our high-quality aroma lamps, from the Desire range, bring fragrance and light into any living space in the home– which is all about wellbeing. These lamps are touch sensitive and project light that can be used with wax melts and aroma oils. Our ever popular homewares ranges also continues to expand and a number of new ranges were launched for the first time at Spring Fair.
Have any styles taken you by surprise with their popularity?
Nostalgia for better times has underpinned the popularity of some of our ranges and we capture this with our new Macneil design of 'The Magic of Christmas' – set to be a winner for 2022. The new and improved artwork brings to life the ever-popular snowy Christmas scene with warm lights and a snow-covered cottage. It features both British wildlife as well as a jolly snowman along with Santa and his sleigh brimming with gifts. This new range includes all the best-selling home accessory items such as coasters, tablemats, spoonrest, butter dish, trays, cushions, and doorstops and new for 2022 a cake stand, Christmas 'Desire' fragranced reed diffuser and soy candle.
How do you keep your designs fresh and current? Do you follow trends?
We ensure we bring creativity and innovation to the marketplace with new designs and ranges and many of these come from our inhouse design department and UK artists.
What sets you apart from your competitors?
We like to think it is our attention to detail and premium gift packaging as well as launching new products throughout the year. Attention to detail and customer service of what they order is a quality product.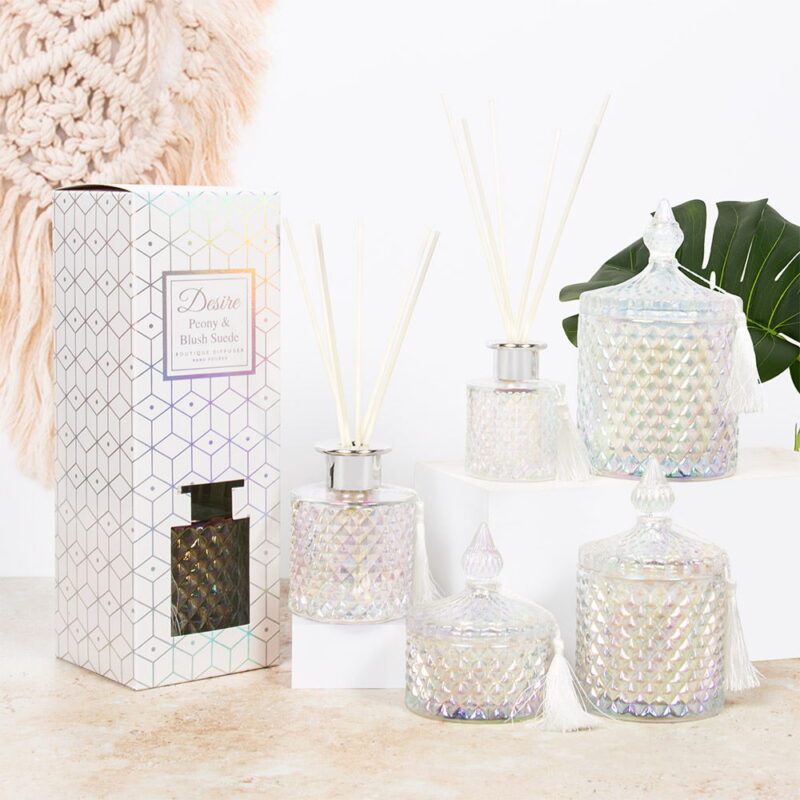 How are you finding the current climate in the UK? Is it affecting business?
In what has been a difficult year for everyone worldwide, Lesser & Pavey has traded well throughout the Covid pandemic We remained open and in contact with customers during this whole period and we believe our success since March last year is largely due to this. We had a strong range of products to offer, and we have been adding new designs all the time and still are. We have seen many of our customers become more innovative during this time, expanding their business options to include an online venture. We have also opened many accounts for new online retailers – both small and large businesses looking for new suppliers and we hope we have the opportunity to meet them at Spring Fair.
Are you active on social media? How is this important for the business?
We use many forms of social media to enable us to keep customers informed and to further product awareness. It is vitally important we have a presence on these modern platforms.
Do you have any advice for new businesses starting out in the world of gifts?
Giftware is an exciting sales area, but it is fast moving, and we have found that it is vital to keep up with consumer trends to ensure our product ranges remain pertinent to consumer requirements.
How did Spring Fair go for you?
The Spring Fair was a good event, as always it is a platform to launch new products at the start of the year. We did feel the footfall was down this year. This may be due to the concerns over COVID about attending public events or perhaps it a change of attitude towards trade fairs, only time will tell. Lesser and Pavey had a good fair and met many of our customers as well as providing quotes for new buyers.