Stargazers and sci-fi enthusiasts alike will love these officially licensed NASA gifts and gadgets, which not only celebrate NASA's rich heritage but also honour their drive into the future in space exploration.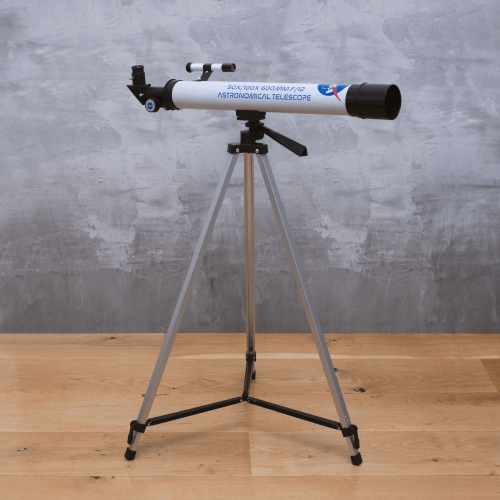 The NASA Telescope (RRP: £31.99) from IWoot Explore celestial objects near and far with this officially licensed powerful NASA astronomical telescope. View stars, planets, brighter nebulae, and galaxies from your window or venture away from light pollution to view fainter, deep sky objects. Includes finder scope, variable height tripod (68cm-118cm), and two eyepieces for magnification between 50x and 100x.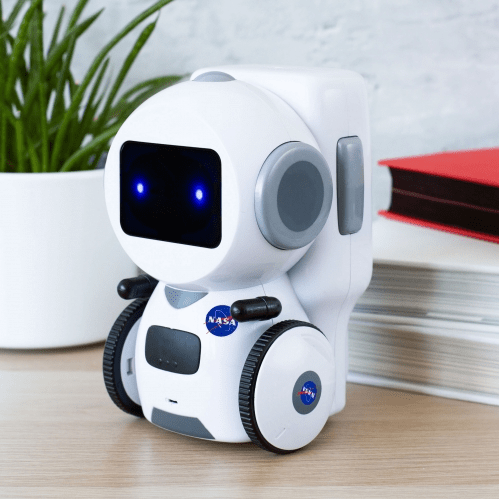 Also from IWoot is the NASA Backpack (RRP: £12.99). Featuring stylish gold zip detail and an easily accessible front pocket with nostalgic NASA branding, this backpack is sure to be the coolest in the galaxy. Includes internal compartments for storage. The IWoot NASA Interactive Robot Astronaut (RRP: £19.99) responds to voice and touch, moving forward, back, left and right. Talk to the cute astronaut and listen as it records and repeats your messages, offering fun for the whole family.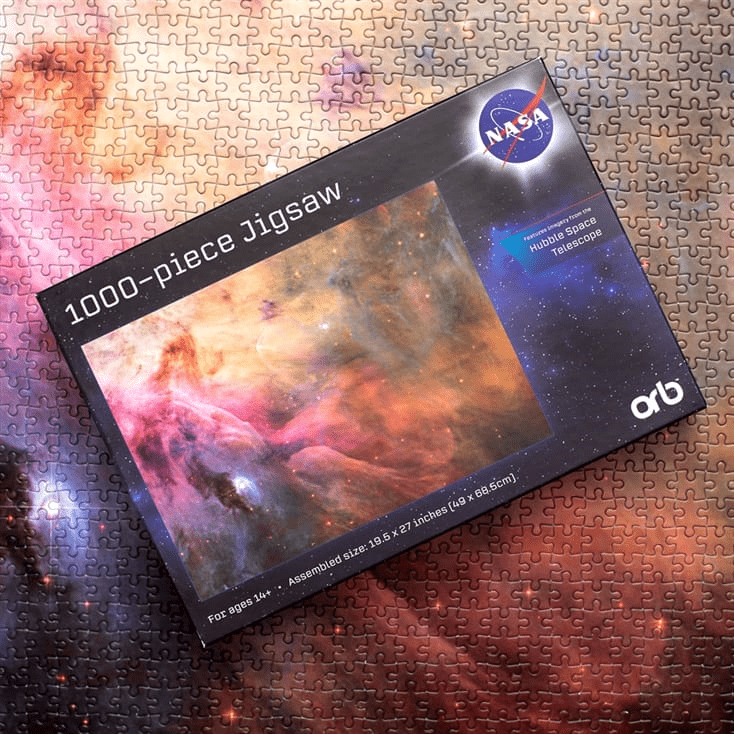 The Orb 1000 Piece NASA Jigsaw (RRP: £15.99) from SpaceStore would make an awesome gift for puzzle lovers. Choose 1 of 3 cosmic NASA jigsaw puzzles of the beautiful galactic space as seen through a Hubble Space Telescope, in a yellow, blue or pink colour theme. Each jigsaw puzzle is a unique design that is sure to relax your mind as you put it together piece by piece and if you love the finished piece so much, you could always frame it and hang it on a wall at home. Or, break apart the pieces to enjoy another round of celestial jigsaw fun all over again. Great for people who are starry-eyed about space and enjoy mindfulness activities.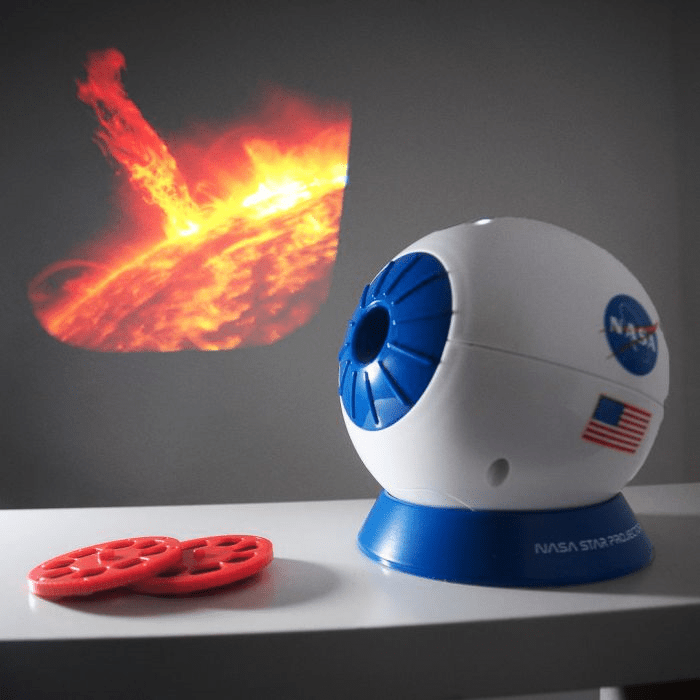 The NASA Projector (RRP: £14.99) from Firebox will bring the vast wonders of the cosmos into your bedroom with this new NASA Projector. This powerful little orb lights up your living space by beaming breath-taking NASA imagery onto your walls and ceiling. The makers have gone deep into the archives to bring you an absolute feast of classic space travel photography – including distant planets, space crafts during take-off, floating astronauts, and more!