The Office for National Statistics has reported that retail sales volumes rose by 1.4% in April 2022 following a fall of 1.2% in March 2022 (revised from a fall of 1.4%); sales volumes were 4.1% above their pre-coronavirus (COVID-19) February 2020 levels.
In the three months to April 2022, sales volumes fell by 0.3% when compared with the previous three months, continuing the downward trend since summer 2021. Food store sales volumes rose by 2.8% in April 2022, mostly because of higher spending on alcohol and tobacco in supermarkets; supermarket food sales were broadly unchanged.
Non-store retailing sales volumes, which are predominantly sales from online-only retailers, rose by 3.7% in April 2022 led by stronger clothing sales. The proportion of retail sales online rose to 27.0% in April 2022 from 25.9% in March and remains substantially higher than the 19.9% in February 2020 before the coronavirus pandemic.
Non-food stores sales volumes fell by 0.6% in April 2022 because of falls in other non-food stores (negative 3.3%) and household goods stores (negative 0.5%) such as furniture stores. Department stores and clothing stores both reported a monthly increase of 1.3% in sales volumes. Feedback from some retailers suggested that the pick-up in clothing was because of customers booking events such as weddings and holidays.
Government High Streets Task Force expert and ShopAppy founder, Dr Jackie Mulligan, comments: "We work with and hear from thousands of small independent retailers around the country and it's devastating to see a growing number of them have to shut up shop for the last time. Small independent retailers, many of whom have lots of debt that they accrued during the pandemic, are being kicked while they're down and this time no one is stepping in to help. We're seeing shops moving off the high street to go purely online or shutting up shop all together, which is a loss to communities long term.  We're urging people to shop local whenever they can, and spend their money with small businesses not the billionaires."
Jamie Rackham, founder of Bristol- and Forest of Dean-based UK Facebook group, Not on Amazon, which has 193k small independent makers as members, echoed this, saying: "What is being spent, is clearly being spent with billion pound businesses. A constant theme on our group is the lack of sales and the frightening increase in the cost of raw materials. Everything is costing more to produce at the same time as people have less to spend."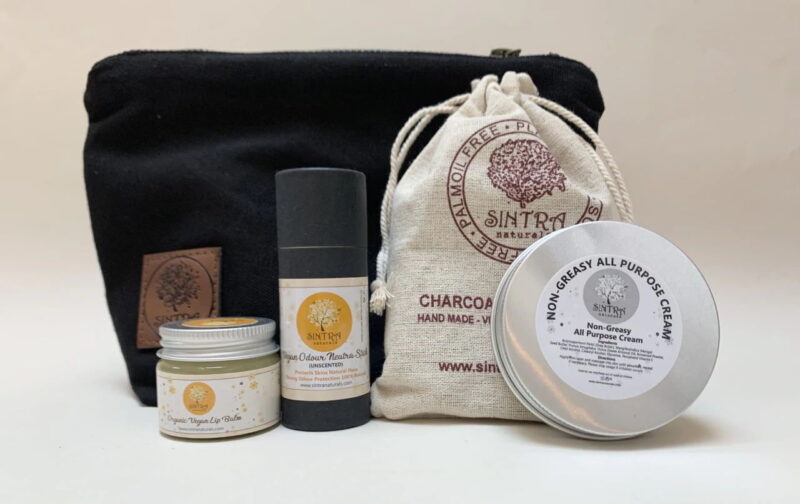 Joanne Maclachlan, owner of Chorley-based The Eco Friendly Living Co, says: "I am having to fight harder for sales than ever before. For me, the cost of living crisis is more severe than the pandemic as a lot of customers supported small businesses during the various lockdowns. People can't afford to do the same now. We attend regular farmers' markets and both footfall and sales are down at every single one as people don't have the money that they used to."
(pictured, Sintra Naturals Men's Gift Set from The Eco Friendly Living Co, would make a perfect Father's Day Gift for some lucky dad!)
Laura-Jayne Gray, owner of Shropshire-based jeweller, Small Dog Silver, confirmed that: "Sales are at an all-time low. Even with payment plans and absorbing ever-increasing rises in the cost of everything from raw materials to postage, my business just doesn't fall into the essentials category."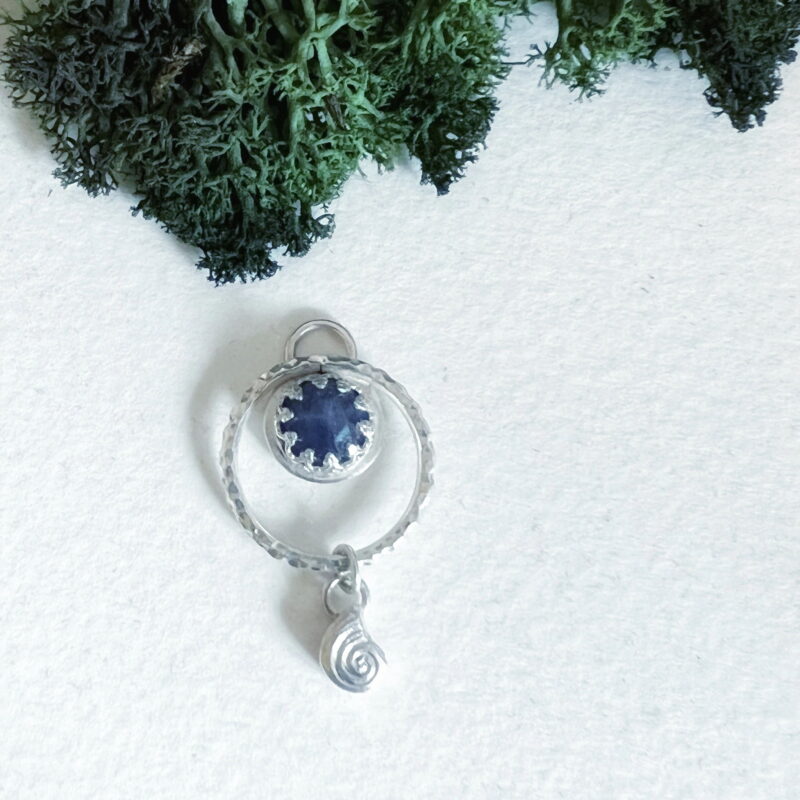 (Pictured, pretty Mermaid's Treasure by Small Dog Silver)
Sally McCutcheon, co-owner of Birmingham-based independent yarn and crafts store, CityKnits, comments: "Sales in April and May have been pretty flat for us and we have definitely noticed customers feeling the pinch. They are increasingly choosing "budget friendly" yarns over the more expensive sustainable yarns, which are now seen as a luxury item. We are worried about the rise in price of pretty much everything. People are having to choose food and heat over crafting supplies, which will have a detrimental effect on their mental well-being. The cost of living crisis has caused sales to stagnate, whereas during the pandemic sales were buoyant as crafters had more time on their hands and disposable cash due to being at home more during lockdown."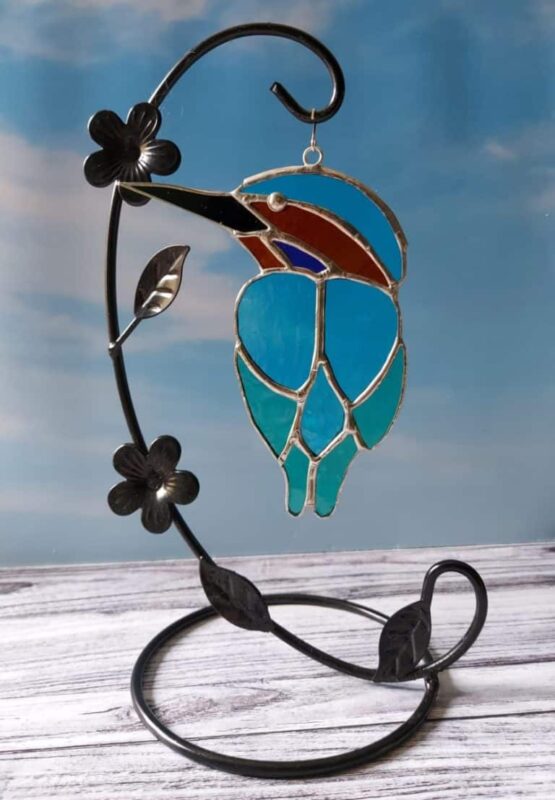 Esme Marshwitch, owner of Alton-based glass artist, The Glassy Witch, says she is considering winding up her micro business, "because trying to do all the right things, with insurance, accountants and so on, is actually costing me pretty much everything I've managed to make. I can no longer afford new materials either, or the fuel to collect them, and postal cost increases are another massive blow. I can't even sell off my tools or supplies right now, because no one can afford to pay a fair price for them."
(Pictured, a beautiful coloured Glass Kingfisher by The Glassy Witch).
Paul Young, co-owner at Carmarthen-based wellbeing website, Spiffy – The Happiness Shop, says that "April and May have been as dire for online retail as they have been for bricks and mortar shops. The current level of inflation is going to lead us straight into a recession, with mass unemployment and poverty unless something fundamental happens, and soon."
Louise Potter, owner of Dartford-based eco-friendly retailer, Potter & Hare, was also glum, commenting: "Living an eco-friendly life is not always the cheapest option and some of my products, although better for the planet, are not better for your wallet. I believe the costs do level out in time, but looking at the bigger picture may not be an option for most people right now."
Natalie Ormond, founder of Leeds-based sustainable lifestyle store, Smallkind, says: "As a small business stocking sustainable brands, the profit margins aren't huge so running sales and discounts isn't a solution we can afford long term. A couple of the brands I work with closed in early 2022 and a few others have said that this year will be make or break."
Julia Usher, Managing Director of Burton-on-Trent-based Ashes Memorial Jewellery, urges the government to cut VAT, saying: "As a small jewellery business, we have found the past two months the toughest in our company's history. I have been in the retail jewellery industry for 20 years and I have never been more anxious about the current economic situation we find ourselves in. The government is not doing nearly enough to support the retail sector. They need to act now and reduce VAT to 5% like they did for the hospitality industry during the pandemic."
Siobhian Raymond, owner at South London-based micro pottery, Pale & Interesting, says: "The past few months have been extremely hard for my small business. Almost non-existent sales, combined with the increased cost of living and raw materials, mean I'm starting to really worry about my company's future and in turn, my family's future."
Natalie Fletcher, owner of Manchester-based micro manufacturer, Mancmade: "April and May have waned dramatically with regards to online sales on my Etsy store, which I am closing down due to fees. People just don't have disposable income and are struggling to get the basics. On the plus side, my clothing alterations business, NattySew&So, is ticking over, as people need general alterations as they start back at work. But even the money I make from that is negligible. To generate more sales, I have been writing and creating more content for my online sewing courses, and also trying to forge more B2B relationships. The Government can do a lot more to help the retail sector businesses, e.g., high streets are crying out to be consumed by local business, empty high street shops could be offered, rent and rate free, until businesses get a foothold in the economy."