The Garden Centre Association (GCA) yesterday has unveiled its winners for the North Thames region during a presentation at RHS Hyde Hall. Perrywood Garden Centre, Tiptree won Garden Centre of the Year in the Destination Garden Centre (DGC) category while Perrywood, Sudbury picked up the accolade in the Garden Centre (GC) category.
Iain Wylie, GCA Chief Executive, said: "We'd like to thank the team at RHS Hyde Hall for hosting a fantastic event and to our inspector, Gordon Emslie, for his crucial feedback from his inspections, which we know our members will take on board for the future."
GCA Inspector Gordon was responsible for inspecting member garden centres in the North Thames area. He said: "It was fantastic going back to visit the North Thames garden centres after five years. Every centre was delivering great service, which was backed up by very strong availability, especially on plants and this was delivering some very positive sales. It was great to see so many centres engaging in the inspection process and using this to improve their operational standards."
As well as Garden Centre of the Year (DGC), Perrywood Tiptree also picked up five other awards on the night, including the Barton Grange Trophy for Commercial Innovation and Creativity.
Simon Bourne, Retail Director at Perrywood, said: "We are all on cloud nine today! For Perrywood Tiptree to keep coming top takes a lot of hard work and creativity every year. September will see Perrywood Sudbury celebrating its fourth birthday. To be named as the best Garden Centre in the region in such a short time is a great reward for the investment and effort we have put into making it a brilliant place to work, and to shop."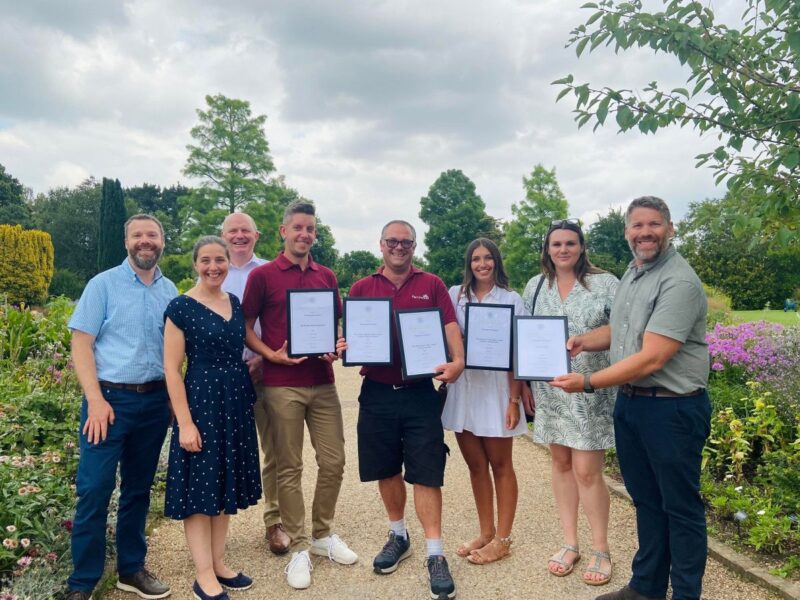 The full results for the North Thames region GCA area awards are as follows for the GC and DGC categories:
Garden Centre of the Year: Perrywood, Tiptree (DGC) and Perrywood, Sudbury (GC)
Customer Service Award for Best Customer Service: Perrywood, Tiptree
Environment and Sustainability Award: Perrywood, Tiptree
The Barton Grange Trophy for Commercial Innovation and Creativity: Perrywood, Tiptree
The Dick Allen Award for Most Improved Centre: Bosworth's Garden Centre
The Award for Catering Excellence for Best Garden Centre Restaurant: Thetford Garden Centre (DGC) and Thurrock Garden Centre (GC)
The GIMA Award for Best Garden Products Retailer: Perrywood, Tiptree (DGC) and Perrywood, Sudbury (GC)
The Indoor Lifestyle Award for Best Indoor Lifestyle Retailer: Perrywood, Tiptree (DGC) and Perrywood, Sudbury (GC)
The Outdoor Living Award for Best Outdoor Living Retailer: Alton Garden Centre (DGC) and joint winners Charlbury Garden Centre, Perrywood, Sudbury and Squires Garden Centre, Stanmore (GC)