The CUBE Glossy Kiss self-watering planter from Lechuza will bring joy to your kith and Ken!
With Margot Robbie and Ryan Gosling now starring in the first live-action film adaptation of the Barbie multimedia franchise, the Barbie-Core trend is real and we are very much thinking pink this August! The self-watering contemporary planter specialists at LECHUZA demonstrates how you can bring Barbie into your home with some style.
These candy-coloured planters will bring a vibrant flash of joy to any corner of the house, offering a vivid contrast to lush green foliage, a striking complement to pink flowering plants and a fresh feel in either urban-styled or bohemian interior spaces, where they will complement jewel-toned textiles and luxe metallic accents or elevate more simplistic décor with a bold splash of colour.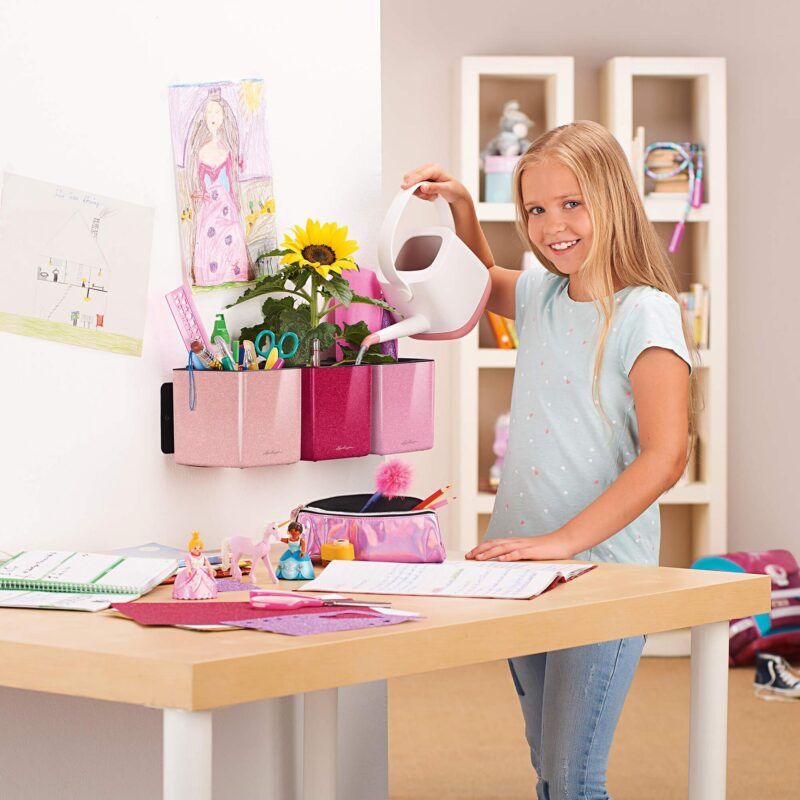 Children's Bedrooms
As a leading juvenile brand from iconic toymaker, Mattel, Barbie has long been a favourite of children in all parts of the globe. Barbie-fy a child's room with these fabulous CUBE GLOSSY KISS planters in glittery Cashmere Cream, Cherry Pie and Sweet Candy. Not only are they trend-enough to capture the eye of children who are already using Instagram, they will also encourage a wholesome interesting in nature and help them venture into the realms of home growing.
The planters have a high-quality lacquered surface that not only looks fabulous but also incorporates LECHUZA's state-of-the-art self-watering system, helping children (and their busy parents!) take care of plants, whatever the weather. This inbuilt self-watering system means you'll never have to worry about plants dying of thirst if you want to go away for a week or two.
You can purchase the CUBE Glossy Kiss planter from the LECHUZA website for just £19.52, making it a great gift purchase that won't break the bank. The price includes the planter itself as well as water level indicator and stick. All deliveries are made from the UK and these quality-assured products come with a three-year warranty.