There is a huge range of fabulous eco-friendly gift ideas out there for those who want to make sustainable choices this Christmas. The definition of an eco-friendly gift can be a little blurry. Ideally, what you want is something that is made using sustainable materials and production techniques. In other words, people could give the gift to their friends and family for a thousand years and it wouldn't harm mother Earth. Finding such gifts is challenging. But it is also a rewarding experience. People can often intrinsically tell when something is good for the environment.
Handmade British Crafts
Locally made products – especially if they're created from reclaimed, recycled or other sustainable materials – are more environmentally sound than products which have been carted for miles by cargo ship or plane. The British Craft Directory features a host of British designer-makers who are creating their work by hand in the UK. We love these gorgeous driftwood creations by She Sells Seashells artist, Moyra. Her miniature driftwood houses and decorative shells using recycled materials collected from local beaches. Her driftwood houses are based on British weather days eg Stormy Day; Rainy Day; Sunny Day.
Low-Carbon Sneakers
Most sneakers still embody some carbon dioxide. But today, there are brands that keep it to a minimum. Some even include a footprint calculator, showing you precisely how much impact a particular garment had.
Recycled Wine Bottle Platters
Every year, the world throws away billions of wine bottles. And while glass isn't as bad for the environment as plastic, it still contributes to landfill and represents significant CO2. The trick here is to reuse wine bottles for other purposes. If manufacturers can displace other products by repurposing them, then they can potentially reduce resource usage elsewhere. That's one of the reasons why wine bottle platters are becoming so popular. These are made by heating used wine bottles to high temperatures and then flattening them to create attractive trays for tapas, cheeses, and fruit.
BPA-Free Toys
Kids' toys are harmful to the environment. Most only last a few months and are made of dangerous plastics, such as bisphenol-A. The good news is this: today there are many manufacturers that make BPA-free toys out of natural materials such as wood. These are perfect if you're looking to buy gifts for your friends' children but don't want anything that could potentially cause harm to the environment. Image is of BigJig Toys, exhibiting at Giving & Living in January.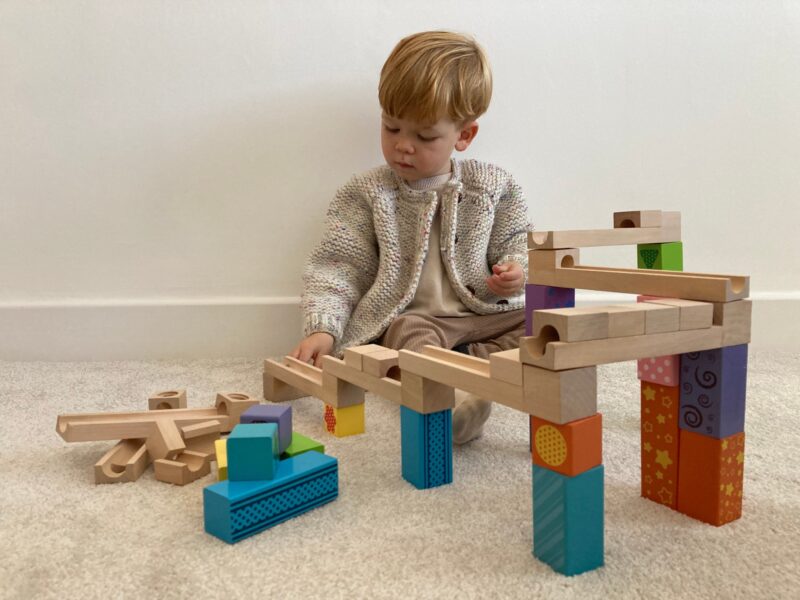 Natural Makeup
When Cleopatra ruled over Egypt, all makeup was natural. Synthetic products didn't exist. Today, we're seeing a return to this trend. Blush makeup manufacturers are paying more attention to the type of chemicals going into their products to make them more Earth-friendly. Usually, eco-conscious brands will tell you the percentage of natural ingredients in their products. Most don't get all the way to 100 percent, but many get close. Shop around for the best deals.
Clay Cleansers
Clay is one of the most abundant materials in the Earth's crust. And because it's totally natural, it's unlikely to harm the environment. Interestingly, it also happens to be great for the skin, removing blackheads and helping the entire face look fresher and smoother. Look for clay cleanser brands that ship their products in sustainable or recycled packaging.
Thermal Travel Mug
Thermal travel mugs carry about 16 ounces of liquid. But that's not what makes them so good for the environment. The real benefit is the fact that they replace the need to use disposable coffee cups while traveling. Many coffee shops will fill up travel mugs for you instead of insisting that you use one of their disposable containers. This way, your friends can reduce their waste output and keep their morning coffee warmer for longer.
Eco-Friendly Grocery Bag
In 2022, nobody should be using single-use plastic bags at the superstore. Everyone should be taking their own to minimize harmful effects on the environment. That's why getting your friends a light, airy, reusable grocery bag is such a good idea. Even if it is made of plastic or polyester, it has the potential to eliminate the need for thousands of disposable bags over the course of its lifetime.
Stainless Steel Straws
Stainless steel straws are not only healthy for your body, but also the planet as a whole. They're great for use with cold drinks (though they get too hot for hot drinks). Most sets that you buy come with nifty cleaning tools that let you scoop out all the gunk inside and use them as many times as you want.
Sea Glass Jewellery
Every year, thousands of glass bottles make their way into the oceans. Now, though, some companies are harvesting this "sea glass" and turning it into attractive jewellery, such as necklaces and brooches. Therefore, if you care about the health of the sea, it's a great way to show you care while cleaning up some of the mess at the same time.