As the UK's love for grow-your-own and gardening continues unabated, visitors to the forthcoming Spring Fair exhibition (5th – 8th February, NEC Birmingham) will not want to miss the clever pots team who will debut at the show (Hall 8, stand D60), showcasing everything greenfingered shoppers need to enjoy growing success year after year.
Clever pots = unique, sustainable & great value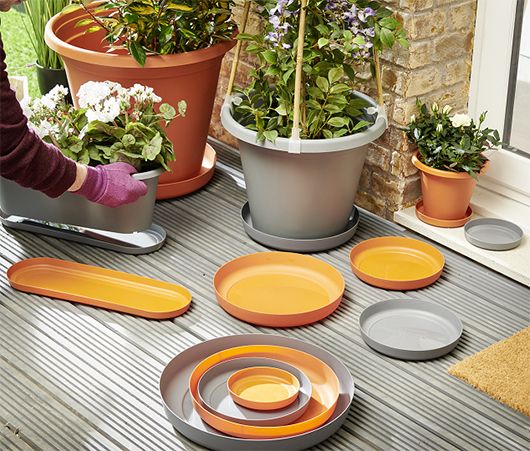 From propagation to plant care, decorative pots to 'sow and grow' kits, clever pots – as the name suggests – offer innovative solutions that help novice and experienced gardeners to grow in pots no matter the size of their outdoor space. Whether they're looking to grow vertically in a courtyard, add splashes of colour to balconies, create a herb palace on windowsills or are already a greenhouse queen, clever pots has an exciting and cost-effective creation for every job.
Every product in the range is manufactured from 20 – 60% recycled and UV stable material – this means that your clever pots won't fade even after a summer in the sunshine.
For many, the biggest bonuses that comes from using clever pots are the unique solutions that help tackle common gardening pitfalls. From watering solutions that minimise waterlogging or the dreaded holiday plant death, to foolproof 'sow and grow' kits designed to deliver delicious herbs and flowers, each product has been cleverly designed to ensure that it not only looks great but works harder than your standard pot or planter.
Nicol McGuinness, Senior Brand Manager at clever pots, said: "Clever pots is not only redesigning the basics, but we're helping to increase consumer confidence. In turn, we're also providing retailers with products that see customers come back time and again as they look to tackle their next home-growing project and want to 'complete the look' with another clever pots product! It's a win-win for everyone, most of all our gardens!"