Hampshire jeweller Jenny Holdsworth, who launched to the trade as a newcomer at British Craft Trade Fair last year, is thrilled with how her business has grown in the past two years.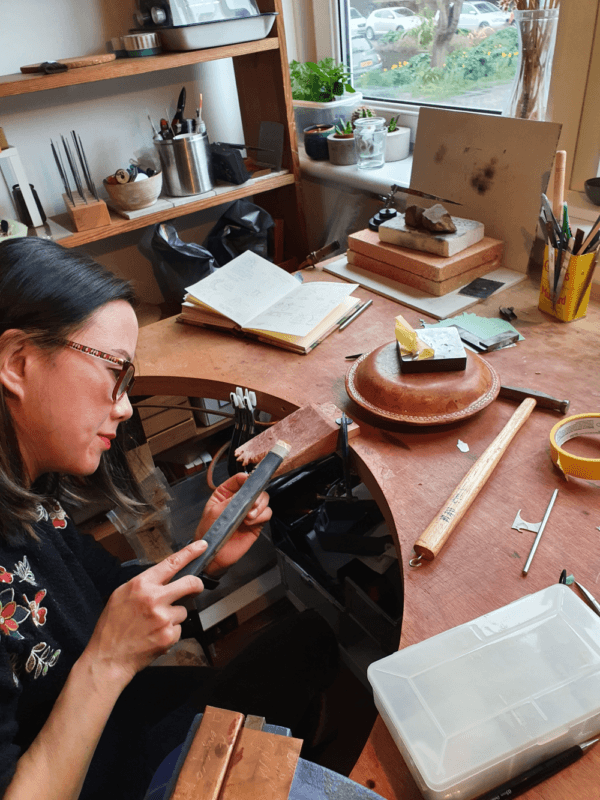 Jenny's first experience of exhibiting at a trade show was a great success, with orders from the Laing Gallery and The British Museum which involved creating bespoke ranges for their new exhibitions – 'The Lindisfarne Gospels' in Newcastle and 'Hieroglyphs' in London. "I really enjoyed working up designs for their shows, both subject matters are so iconic in our history", she comments.
More recently, Jenny was awarded a place at the annual Platform & Function exhibition showcasing British Craft. Clitheroe-based Platform Gallery has chosen to display her beautiful 'Circles' and 'Beetles' collections as part of the prestigious exhibition.
The work is all designed and made by Jenny, using sterling silver sheet and wire and drawing upon her traditional training in Silversmithing. Jenny says: "When I'm making, I'm using techniques that have been around for hundreds of years. The process isn't fast and it isn't perfect. But it's beautifully human".
You can see more from Jenny Holdsworth and more beautiful handmade jewellery collections from British makers on the British Craft Directory.

jenny@jtholdsworth.com
www.jtholdsworth.com
07748 613 080