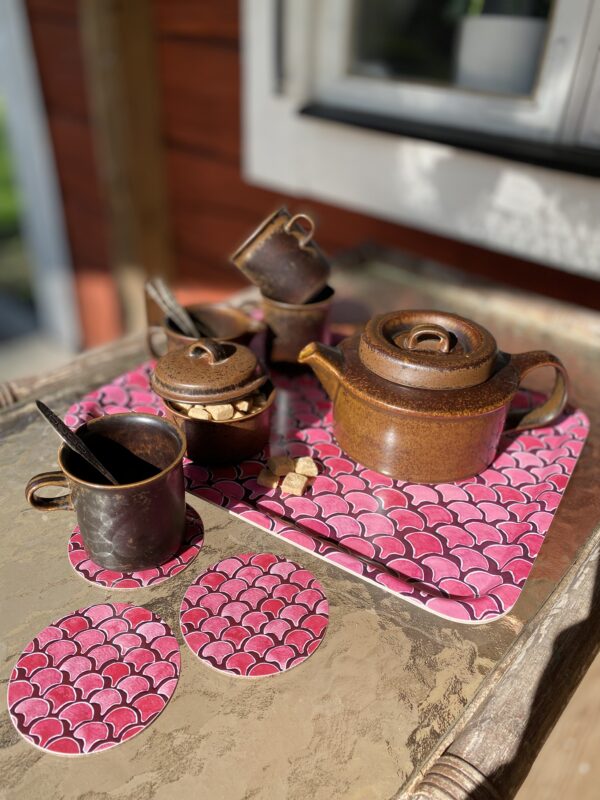 New to the British Craft Directory is this award-winning hand illustrated homeware by Swedish artist Nina D, who creates high quality, handcrafted tableware with designs inspired by a place or a person close to Nina's heart back home in Sweden.
Meticulously hand-illustrated, this collection features a range of bespoke patterns, featuring unique textures within each ornately layered, two-dimensional design. Nina has lived in England for twenty five years and today live in Cheshire, working from her studio in Altrincham.
This beautiful homeware range captures the essence of Scandinavian tradition, where dining is cherished, a time to reconnect with loved ones; a time to listen, share stories and make memories. Nina's Swedish family takes great pride in setting the table. Their inspiration is at the heart of this exquisite range.
Nina will also be exhibiting at trade buying event, Curated Craft, from 19-21st March. Speaking ahead of the show, she says: "This April I am launching my eighth design in placemats and coasters. All my designs are meticulously hand illustrated and inspired by a place or a person close to my heart back home in Sweden. I create my art by hand using watercolour and carefully selected paper. I have not once tweaked my artwork with a computer, instead I create depth by layering to produce a striking two dimensional effect. The placemats and coasters are handcrafted in England using sustainably sourced materials with a heat-resistant high gloss melamine finish.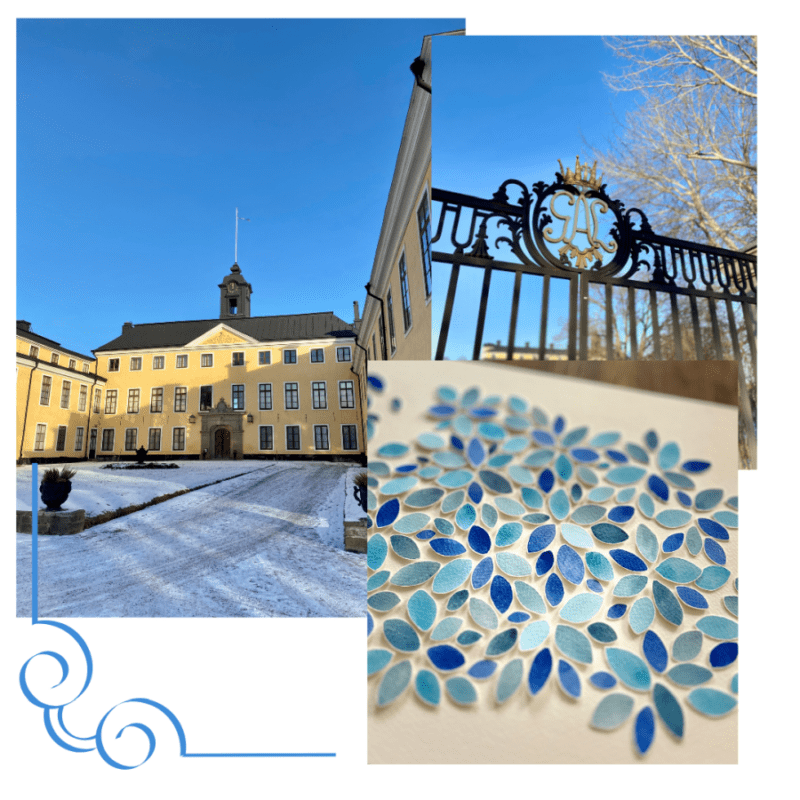 "The new design is inspired by Ulriksdal Palace, situated on the banks of Edsviken Lake in the National City Park of Stockholm. Built in the 1600's with a large pleasure garden and Orangery, the palace grounds also contain Sweden's oldest Rococo theatre which dates back to 1753. The Ulriksdal design represents a mosaic of leaves, painted and cut out by hand, then placed in a floral pattern. Using Cerulean blue, Cobalt blue and Prussian blue.
Ulriksdal will be available in placemats and coasters from April this year.