What the high street can learn from garden centres and the vital role of horticulture
Garden Centre Association (GCA) CEO, Peter Burks, writes: According to a YouGov survey commissioned by the Horticultural Trades Association (HTA) almost everyone enjoys being outdoors and again almost everyone agrees that being in a garden gives you both mental and physical wellbeing. This is really great news for our industry as we are certainly mostly preaching to the converted.
In my time on the shop floor, when sales weren't too good and comparisons with 'last year' were looking dreadful, as they have been in March this year, you would try many different things to reduce, or hopefully reverse the decline. Then the sun would shine, as it did during the weekend, at time of writing in early April, and suddenly those figures pick up and you realise it was down to the weather after all.
I, like many of the gardening public, headed out to their nearest garden centre at the weekend to begin our spring gardening. I managed to visit two Garden Centre Association (GCA) members during the weekend and they were looking exceptional. Well stocked with fresh, high-quality plants, plenty of accessories, backed up with smiling, friendly, knowledgeable staff. The restaurants were pretty good too!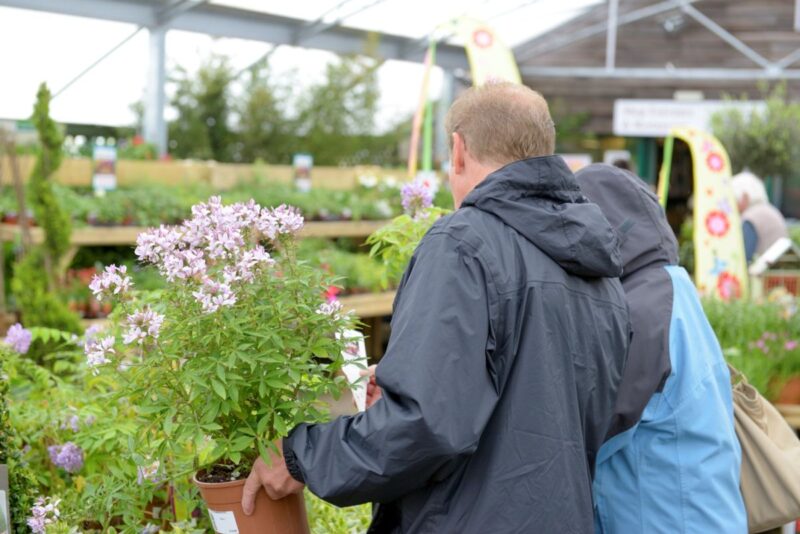 I have noticed several articles recently, in various magazines, not just the gardening press, commenting on the quality of merchandising, the quality of the products and the ambience to be found in garden centres. One suggested the high street stores should be coming out to visit garden centres to see, feel and find out about the experience we give, which at the moment they certainly don't do.
Within the GCA, we use our annual inspection process to continually improve the offering, the service and the physical aspect of the centres, and therefore the perceived experience our customers have. Our members get an unannounced visit from one of our inspectors, who checks them out against more than 200 different factors. They can then see how they compare with last year's score, the rest of their region, and the whole Association, and can see where they are ahead of the rest or need to put in some work. This annual check helps to drive standards higher and higher within our industry.
We have recently been given the opportunity to put our case for ornamental horticulture, as we see it, from a retail perspective, to a House of Lords enquiry. These don't happen very often, in fact probably once in a generation, so careful consideration was duly given. It does cause you to think about the sector far more deeply than one would normally do and our thoughts were as follows.
Horticulture must be considered a separate industry from agriculture, which it is always lumped in with, in Government considerations. Ornamental horticulture is very different from food production, with the retail sector being very different from the growers. Garden centres, plant centres and retail nurseries are a core part of millions of people's lives whether they garden as a hobby, as an expert or for their health and wellbeing.
These businesses are always very closely integrated into their local communities, holding many events, both horticultural and community based, as well as fundraising activities, children's activities, school visits and talks.
This gives them a unique position in the psyche of the population, as they are seen as good places to go and support, and give a real feel good sensation to those who visit. Garden centres are the frontline of introducing gardening and plant ownership to the population, as well as all the other benefits this brings.
There is no doubt that the more we garden the better it is for the planet. Gardeners acknowledge that to keep their plants thriving they must care for them, and the wider environment, hence gardeners are at the forefront of all attempts to reduce climate change. They also encourage the survival of insect and animal species, ensure the survival and future existence of rare plants, encourage planting to lower urban temperatures, and reduce both the chances and effects of flooding.
Horticulture must be given a much higher status in schools and the curriculum. It is not seen as a career choice for young people but it clearly fulfils a vital role in all our lives and that of the world we live in.
We also mentioned international trading issues post Brexit and the peat debate. Submissions were also sent in independently by other GCA members.
For further information, please visit www.gca.org.uk.