Seventeen fantastic new garden and pet product innovations have been confirmed as this year's winners of the highly-coveted Glee New Product Showcase. The winning products were announced at a special award presentation organised and run by Garden Trade News at the leading garden retail event, Glee, which ran from 27th – 29th June, NEC Birmingham.
Several hundred entries were received across the 15 product categories, with suppliers from across the garden retail sector eager to showcase the innovation that has kept gardeners coming back for more throughout the last 12 months. These eager teams all took to 'The Stage', Glee's dedicated seminar hub, yesterday and today to pitch to the judges the feature and benefits of their latest products in the hope of being crowned this year's winners.
It was then the work of this year's panel of judges – Mel Livingstone, Fron Goch Garden Centre; Andy Bunker , Alton Garden Centre; Ian Hodgson, Garden News; Nicci Gow, Retired Garden Centre Owner; Elliott Kirby, RHS Retail; Lilidh Matthews, Online buying Consultant; Roger Crookes, Pughs Garden Centre; Pat Flynn, Retired Director of PetQuip; Tom Grinnall, Blue Diamond; Bryn Saysall, Blue Diamond; Boyd Douglas-Davies, Industry Consultant – to carefully deliberate on the merits of each entry, before crowning the individual category winners and three 'champion of champions' awards at today's official Glee New Product Showcase ceremony.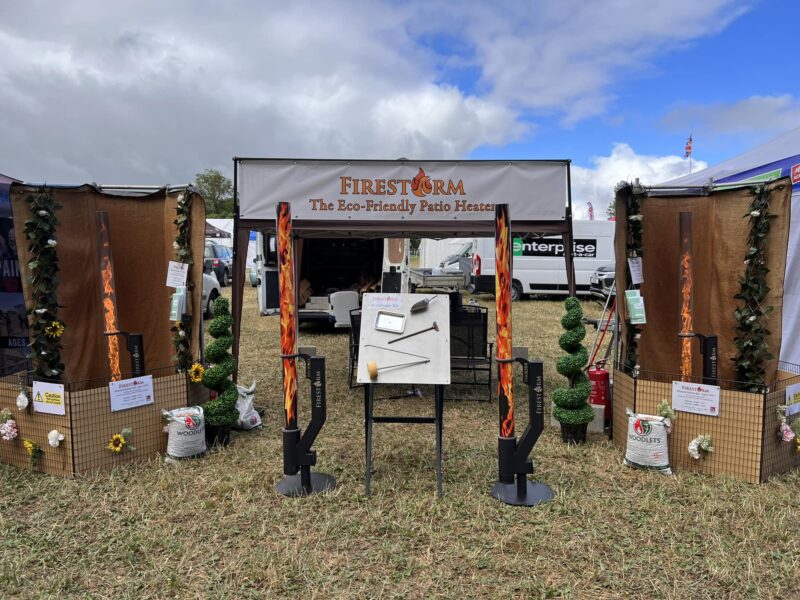 Best in Show
Winner: Kent & Stowe Surecut Loppers & Shears – Westland Unwins
Best of British Award
Winner: Firestorm Phoenix Pellet Patio Heater – Pinnacle Agri Products Ltd (pictured above)
Wild Bird Care and Wildlife Products
WINNER: Peckish Natural Balance Coco-Not® Wild Bird Feeders – Westland Unwins
Pet Products
WINNER: Pet Bed Topper – The Wheat Bag Company
DIY Products
WINNER: Racan Premium Anti-Rodent Sealant (RACARSM) – Lodi UK
Landscaping
WINNER: Rubber Play Space Tiles – Primeur Ltd
Retail Services & Experiences
WINNER: Indoor Gardening Essentials Merchandising Solutions (G.E.M.S) – Westland Unwins
Gifts, Body and Bath, Christmas, Greeting Cards, Toys and Games
WINNER: Playpress Vets Mini Playset – Playpress Toys (pictured top)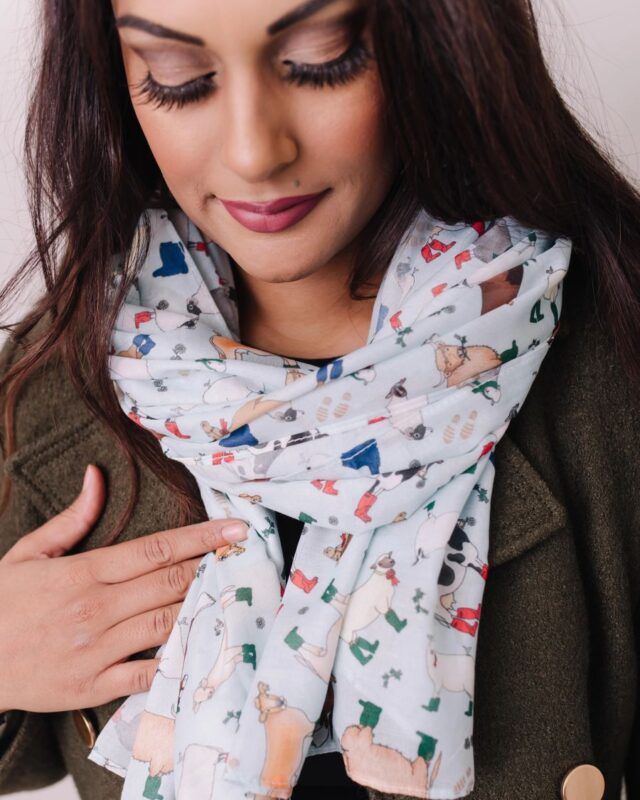 Home
WINNER: Recycled Bottle Scarf – Art on Scarves
Leisure & Entertaining
WINNER: Firestorm Phoenix Pellet Patio Heater – Pinnacle Agri Products Ltd
Tools & Machinery
WINNER: Kent & Stowe Surecut Loppers & Shears – Westland Unwins
Garden Decoration
WINNER: Gemini Solar Wall Light pk of 2 – The Solar Centre
Growing Containers
JOINT WINNER: Cottage Garden 12L Beehive Planter – EP Barrus Ltd / EcoMade Indoor Hemp Planters – Woodlodge Products
Growing Accessories
WINNER: ClipGlove Warm 'n' Waterproof – Treadstone Products
Growing Materials
WINNER: Coco & Coir Houseplant Compost – Southern Trident Limited
Plants Seeds & Bulbs
JOINT WINNER: Nymphya Purple Fantasy – Anglo Aquatic / Petunia Tumbelina Nicola – Colegrave Seabrook Foundation/Kerley & Co
Sustainability Award
Winner: EcoMade Indoor Hemp Planters – Woodlodge Products
Matthew Mein, Glee Event Director confirmed: "Every year our exhibitors continue to impress with the level of innovation that they bring to market. The quality of the entries this year has been extremely impressive and the pitches demonstrated the passion and dedication that goes into every product entry.
"A huge thank you to our judges for sharing their expert insight and to all those that entered. Finally, congratulations to both our shortlisted entries and our eventual winners. I sincerely hope that the win will positively impact your growth in the coming season as it has for many of our previous winners."
Glee will be open throughout Thursday 29th June, meaning there is plenty of time left to visit the show and see the latest market innovations for yourself. There will be another day of vital business content at The Stage and you can also enjoy Floral Thursday and the accompanying Greenfingers Charity Draw by donning your best flowery item of clothing, be it socks, shirt, jacket or dress and celebrating this wonderful charity with your industry friends and colleagues.