If you haven't had time to visit any trade shows in the past few months but need to do a stock update, the British Craft Directory is full of locally British made products that are available for the retail market. From jewellery and ceramics to greetings cards and home interiors, the best of British design is the way to inspire customers and ensure your merchandise is authentic, sustainable and original. Below we look at some of our hot picks from the beautiful world of British made.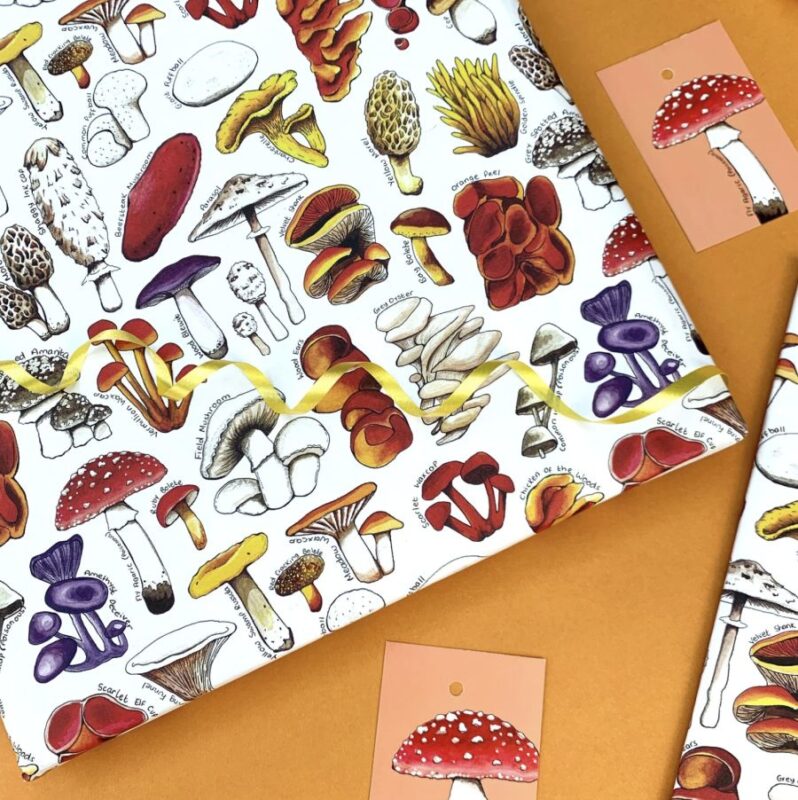 Midlands based I'm Alexia Claire loves to share her passion for British Wildlife through hand-illustrated British Wildlife Stationery, which would make a charming addition to any shop or garden centre. Alexia handpaints her original designs in watercolour from a garden studion in the National Forest close to Thornton. Tap the trend for all things mushroom-related with this fabulous fungi design. See more on the British Craft Directory.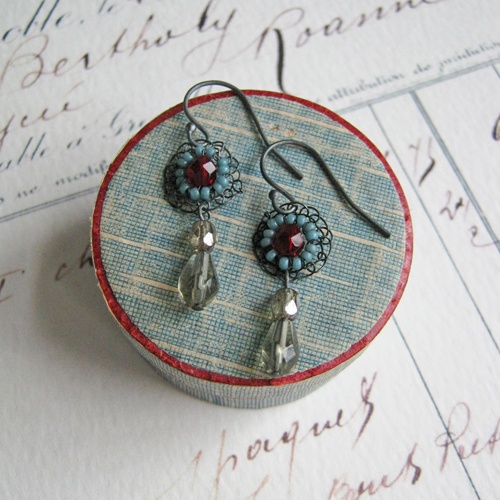 Judith Brown has been making silver wire jewellery since 2004 using techniques like wire stitching and wrapping developed from my degree in embroidery. Much of my work is inspired by nature which you'll see in her Foliage collection, featuring tiny wire leaves and pieces embellished with tiny glass bead flowers. Other collections include Geometric, a collection of more contemporary designs inspired by Art Deco and the Bohemia gift collection, with retail prices from £14. Perfect for gifting. See more on the British Craft Directory.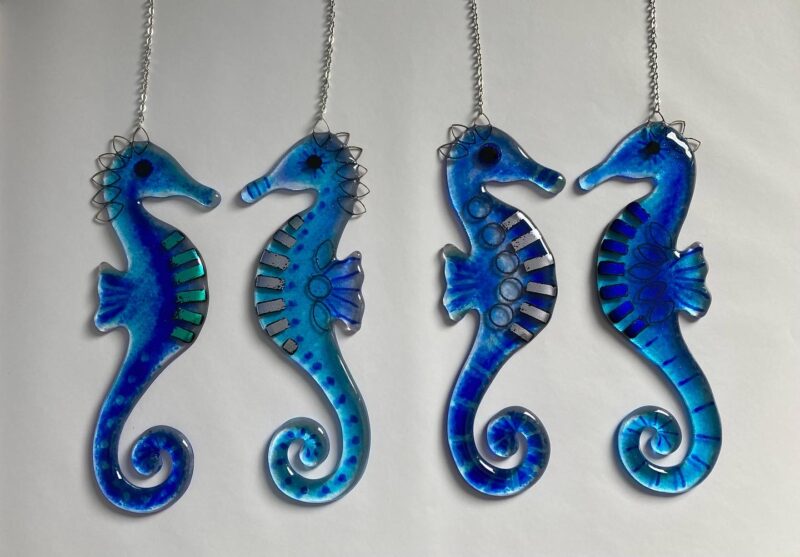 A graduate of Edinburgh College of Art in furniture and jewellery, Scottish maker Sally Moore fell in love with glass some years later and has never looked back. Her work combines the wonderful colours and textures of glass that no other material quite catches. She loves to make both animals and abstract shapes and patterns. The animals including a range of birds and fish and can be freestanding or hanging, they make tasteful gifts for any occasion. Her larger pieces are mostly inspired by the coasts of Scotland. Her most recent work involves creating patterns and textures on flat glass then slumping into vases. Incredibly popular, proven sellers. See more on the British Craft Directory.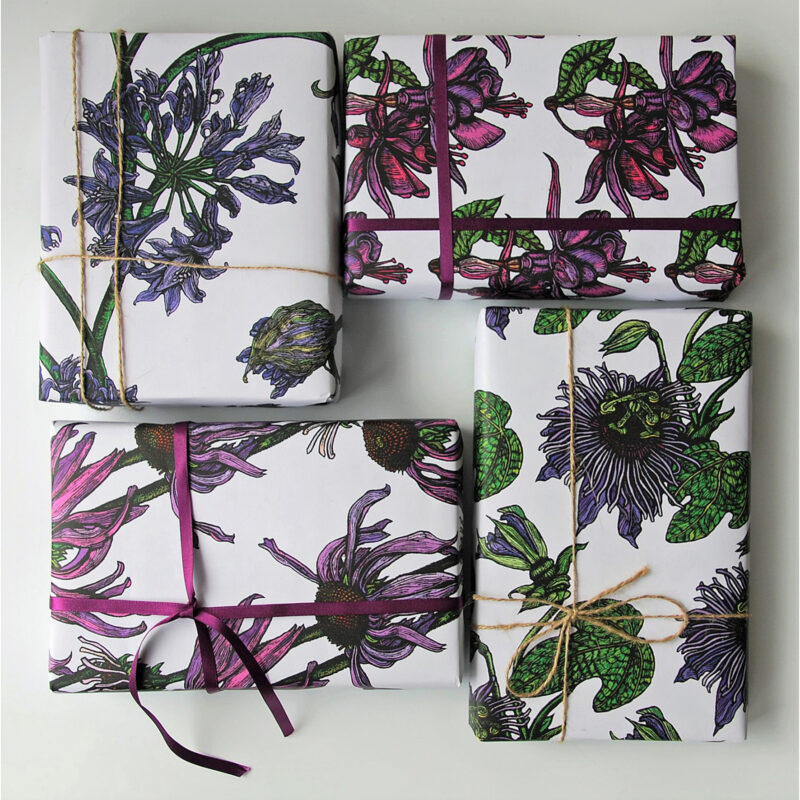 Rachel Meehan trained as a fine artist (printmaker specialising in screen printing) and completed her Post Graduate at Glasgow School of Art many years ago. In 2017 she began to concentrate on a new range of work and recently moved to this on a full time basis. Rachel produces floral and bird designs which are develop into prints, cards, gift wrapping papers and a range of other products. Rachel supplies a number of galleries and shops across the UK. The technique used involves working from black to white before the colour is added and each image is carefully and painstakingly hand drawn. The pieces can take many days or weeks to complete. All Rachel's products are made with carefully chosen production partners based in the UK. Luxurious and extraordinary, these designs will really stand out on the shelf. See more on the British Craft Directory.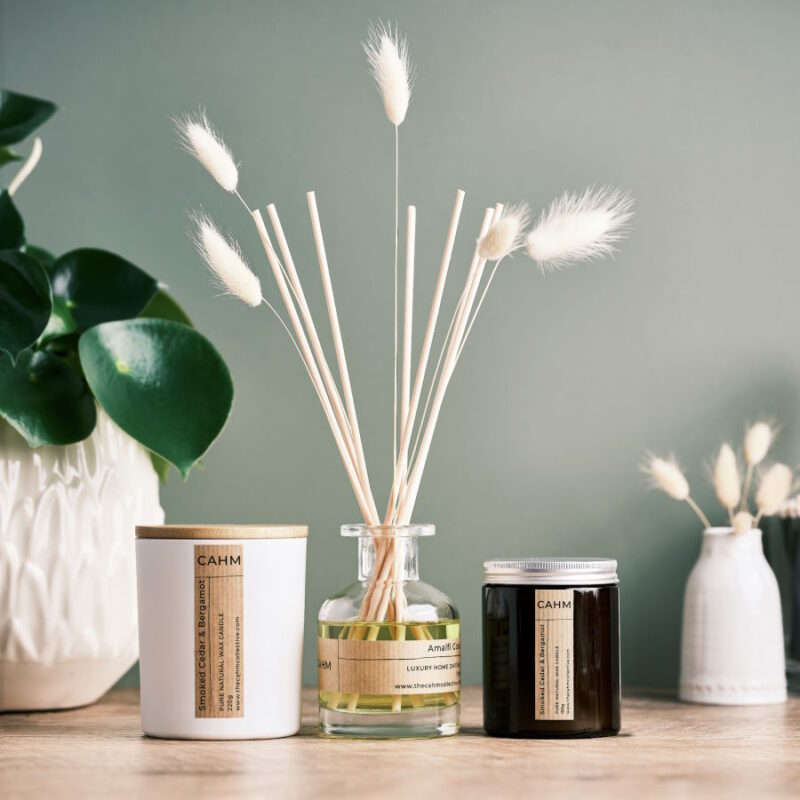 Awarded Highly Commended for Best Newcomer at BCTF 2022, CAHM® is a fragrance and well-being brand with a loyal following, founded in 2020 by Amy Hogarth, who says: "Luxury reed diffusers with our signature bunny tails are a core cult product, complemented by our range of soy candles, aromatherapy roll-ons and bath salts. Setting out to create something unique, we aim to encourage positive mental health habits through our CAHM life mantra. Handmade in our Horsforth studio in small batches, CAHM is a premium product with an ethical heart. All products are sustainably sourced, vegan friendly, cruelty free and packaged plastic-free. A percentage of all profits are donated to Bipolar UK and Soft Power Education. White label collaborations available. Products with a strong ethos. See more on the British Craft Directory.
The Very Crafty Zebra is the work of embroidery artist, Catherine, who is crafting a way through child loss, disability and mental health creating photo/hyper-realistic embroideries. She says: "I create my embroidered art by stitching out layers upon layers of stitches in thread to build up the effect of a black and white photograph, which is then mounted and framed once stitched". Absolutely charming, have to be seen to be believed. See more on the British Craft Directory.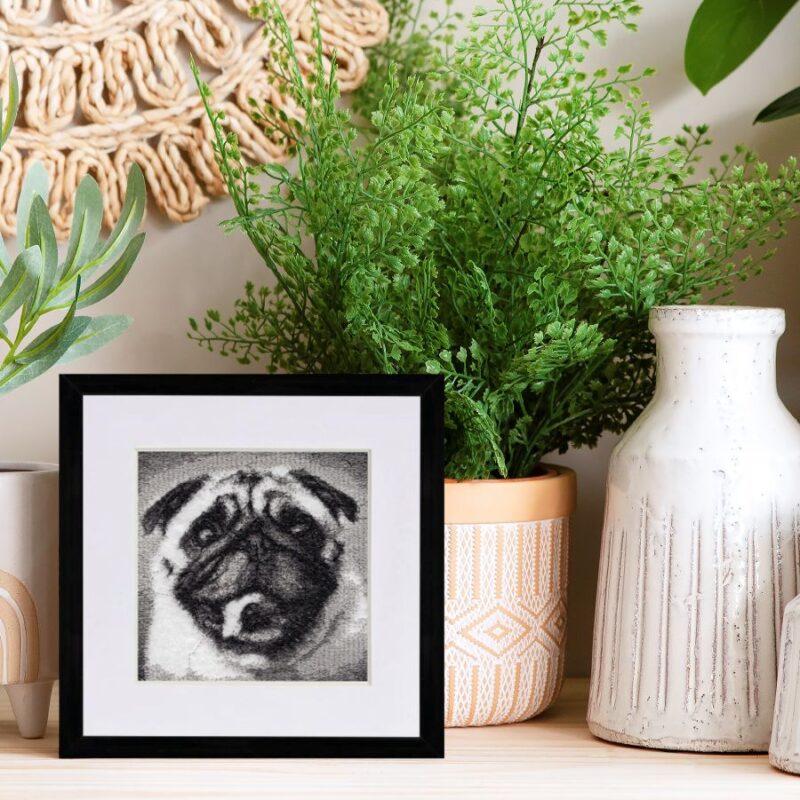 Juniper Calluna leather work is a slow and considered craft, hand cut and hand sewn using the traditional method of saddle stitching with waxed thread. The artisan uses vegetable tanned leather which undergoes a slow tanning process and uses natural materials of tree bark to tan the skins and hides. Vegetable tanned leather is considered to be eco-sustainable as it has a low environmental impact. My work combines a clean contemporary design aesthetic with a practical application of materials showing the nature of the leathers that will weather with age and last a lifetime. Slow fashion that's made to last. See more on the British Craft Directory.
Papersheep designs, prints and hand finishes a range of beautiful greeting cards, prints, notecards and other stationery in their studio in Norfolk. Designs are taken from original watercolour and ink sketches and feature birds, animals, flowers and pets. All products are hand finished with a puff or a roll of sheep's wool to bring warmth and humour – they will make you smile. Papersheep traded for many years as Penny Lindop Designs and rebranded to Papersheep in Autumn 2022. Exceptional design from a much-loved independent retail favourite. See more on the British Craft Directory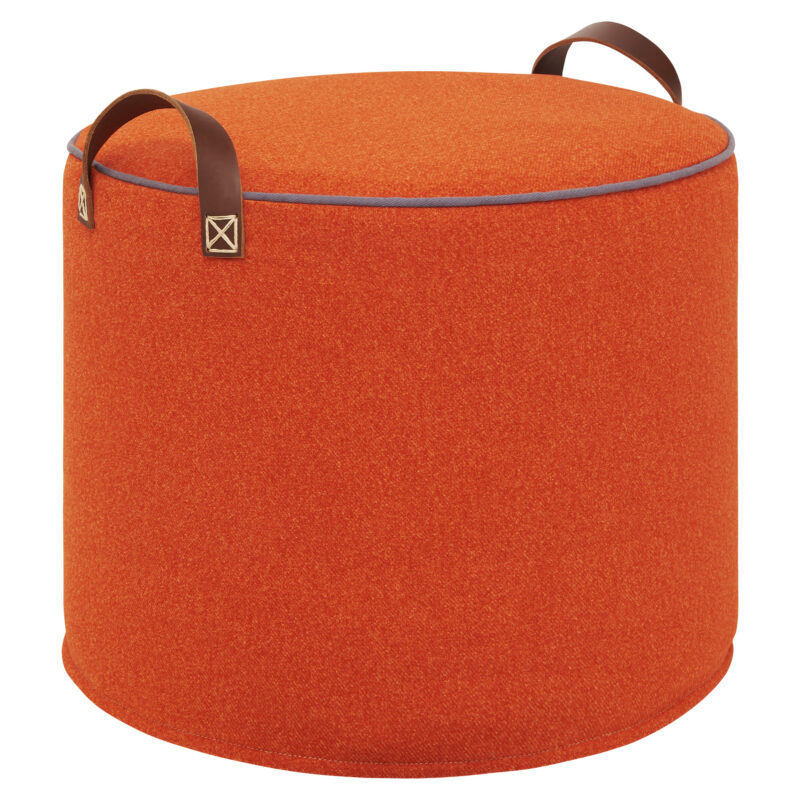 Tuffet.Co developed a sustainable wool filled pouffe several years ago which has become a well loved family member. Put your feet up in-front of strictly or perch a guest or a Prosecco! Super-stylish "possibly the most useful item you did not know you needed". This classy classic shows British artisan made at its best. Tuffet.Co works with a broad customer base; designers of home and interiors professionals. More than half our customers are men. Recycled velvet is the new addition to the Tuffet.Co range. Home interiors for those who love to buy British. See more on the British Craft Directory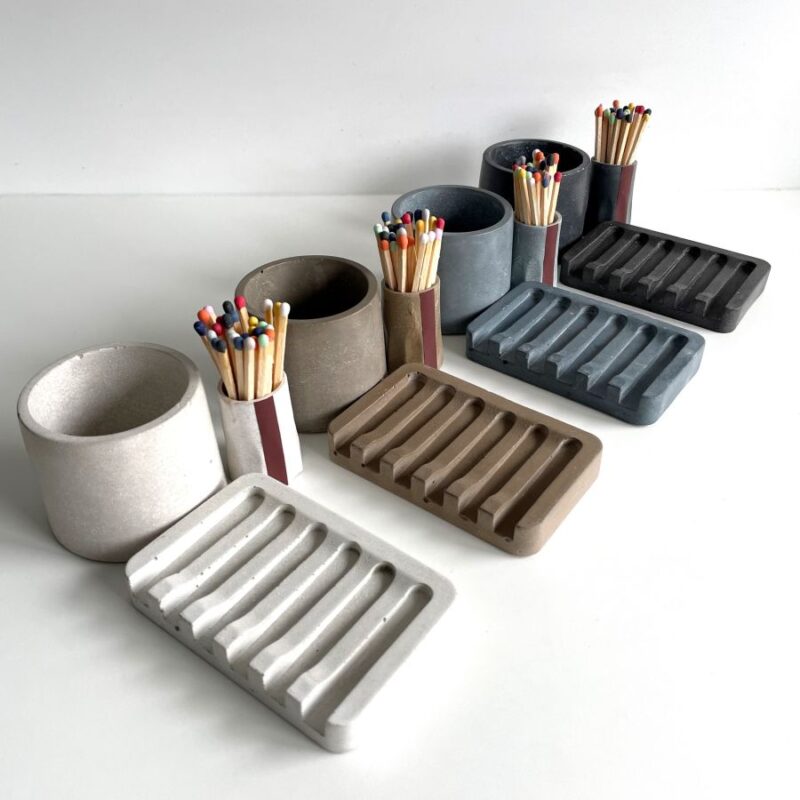 Cured by Zoe Scott Designs offers a range of luxury concrete goods for modern living, all slow made by hand in Zoe's Scottish studio. From super functional soap dishes to minimalist bud vases, you'll find a gorgeous range of products for every home. Stylish with a high-end feel, these will elevate the look of any store (Christmas collection pictured top). See more on the British Craft Directory
These award winning luxurious homewares are by Swedish artist Nina D. High quality, handcrafted tableware with designs inspired by a place or a person close to Nina's heart back home in Sweden. Meticulously hand illustrated, this collection features a range of bespoke patterns. Unique textures within each ornately layered, two-dimensional design. Nina has lived in England for twenty five years and today live in Cheshire working from her studio in Altrincham. This beautiful homeware range captures the essence of Scandinavian tradition. Where dining is cherished, a time to reconnect with loved ones. Something original to inspire lovers of Scandi chic. See more on the British Craft Directory.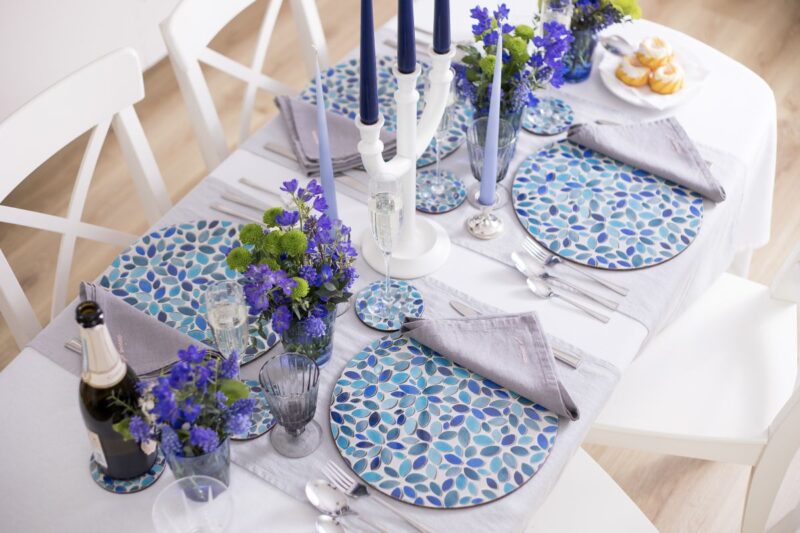 Jane Sleator creates hand thrown functional and decorative ceramics. Hidden details in nature play a major role in Jane's work, together with a love of throwing as a means of making. Her ceramics explore interesting contrasts between, rough and smooth; natural and man-made; perfection and distortion. Each piece is individually decorated, using coloured slips, homemade glazes and natural textures. In 2008, Jane graduated from the University of Westminster with a BA (Hons) degree in Ceramics, and has been making, selling and teaching, from her studio in Hertfordshire ever since. Gallery quality work that exudes class. See more on the British Craft Directory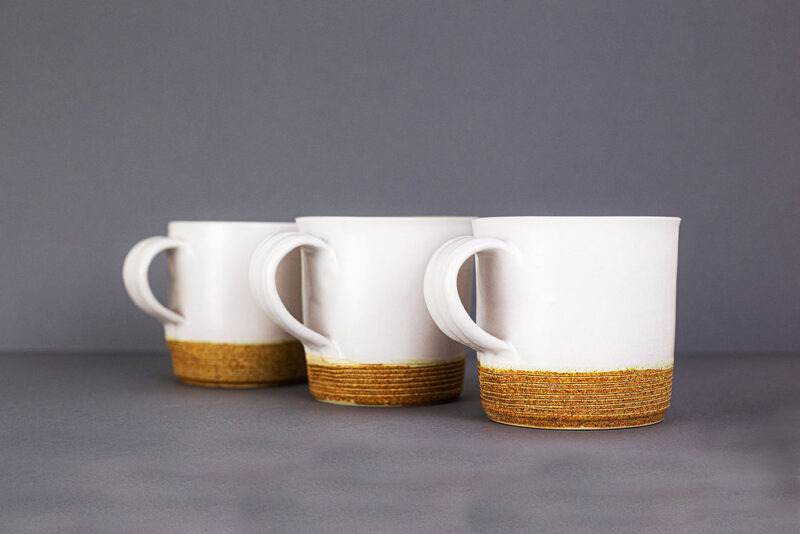 Cornish artisan, Made By Mabel, creates unique & bespoke homewares and jewellery using jesmonite (an eco resin) and polymer clays. No two pieces are ever the same! You're unique so why not have something unique. Made by Mabel also has a wide range of designs to choose from for our cards, prints, tableware and cushions. Including the ever so popular Rainbow Swimmers range. Fun, affordable and colourful, these will really appeal to younger shoppers. See more on the British Craft Directory
Originating from the West of Scotland, Stray Resin moved south a number of years ago and now works out of a studio in Ilkley overlooking the rolling Yorkshire countryside. Inspired by the British shores and coastlines, this charming resin jewellery, artwork and homeware is created using a high quality food safe and heat resistant epoxy resin. Many pieces also include silver, ceramic, glass, sand and wood to give texture, form and fluidity of movement to the resin. The creative opportunities with resin are endless with my bestsellers including geode style coasters, ocean serving boards, floral sphere pendants and the sunny daisy charm necklaces. See more on the British Craft Directory.
Time & Tide Aerial has created a stunning range of fully recycled prints, cards and notebooks, made in the UK and packed in sustainable packaging options. All the artwork is all taken by our self-taught female drone photographer and offers unique abstract top-down shots of beaches and seascapes. Transport yourself anywhere in the world with these beautiful drone beach photo collections. Whether you're searching for a past love or a new adventure, Time & Tide Aerial photography is here to whisk you away. See more on the British Craft Directory.