A husband and wife team from Derbyshire, who recently provided 'positivity' bracelets to Team England and some cast members of Married at First Sight, have launched a brand new range of crystal healing jewellery.
The budget friendly 'Serenity Stones' healing collection has already become a best-seller after it was launched by Letterbox Love earlier this month and it claims to include some of the very best stones on the market.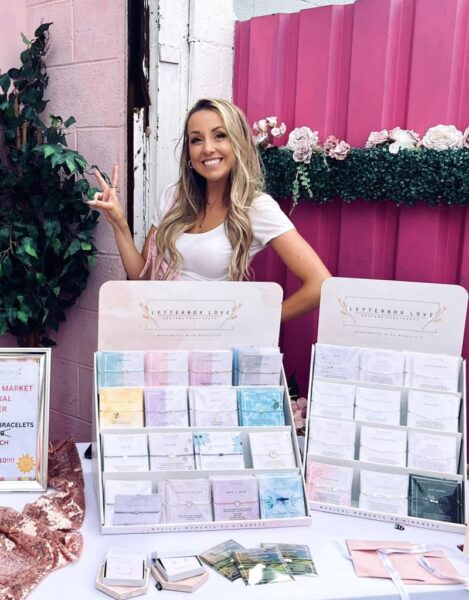 The award-winning family business was founded by Kerry and Liam Bilson, to create affordable jewellery with a 'kindness' message, winning quite a celebrity fan-base with Married at First Sight stars Chanita Stephenson, Marilyse Corrigan and Amy Christophers all featuring them on social media.
Inspired by her own fascination with the healing properties of crystals, Kerry said: "We are so proud of the new collection. It is the perfect fusion of elegance and energy, designed to uplift your spirit and add a touch of sparkle to your day. It's the perfect gift and was instantly popular from launch day."
The beautiful collection of eight serenity stone bracelets includes rose quartz, clear quartz, carnelian, 7 chakras, fluorite, pearl and golden tigers eye. Each crystal is said to provide different properties of positivity and healing.
The popularity of crystals has increased over the last few years, with Hollywood stars such as Adele, Katy Perry, Jenna Dewan and Gwyneth Paltrow gushing about their love for the mystical rocks. Now Kerry and Liam hope to make it big in the UK market by making them affordable for all.
Priced at an affordable £12.99 with free shipping, each bracelet is beautifully presented, and packaged with a gift card, inspirational message and poem personally written by Kerry.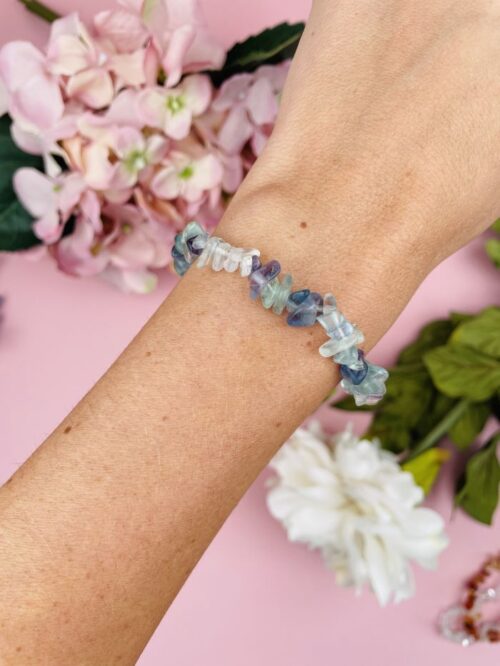 Since its launch, the Fluorite crystal serenity stone bracelet, described as 'keeping negativity at bay' and promoting 'self-confidence and self-love' is proving the perfect gift for first year university students about to embark on their new adventure, and sales of the item have crashed the website twice.
Kerry, who has recently been exploring her own spiritual journey, says that she has always been fascinated by crystals, saying: "We have been exploring the idea of creating a crystal collection for some time. It has taken six-months to source a suitable UK supplier and, together with our graphic designer, create the new collection, and the final result is perfect.
"All of our crystals are UK-sourced and each Authentic Crystal Chip bracelet is presented in a soft grey pouch and paired with a beautifully written poem card that dives into the magical properties of each crystal."
The healing benefits of crystals for the body and mind can be traced to several ancient cultures. Documentation of their usage can be found in Egyptian, Chinese, Sumerian Greek history.