Garden retailers can step up their sustainability game and enhance their outdoor offer with Primeur's brand-new recycled planter designs and colourways, which will help you stay ahead of the curve and meet the increasing demand for environmentally friendly gardening solutions.
Primeur's newest containers still stay true to the company's award-winning portfolio of landscaping and decorative products, using recycled materials in their manufacturing process. The British supplier's garden range is crafted from recycled rubber tyres, helping to keep this common waste material out of landfill, where it would otherwise take decades to break down. The innovative use of this rubber crumb makes these stunning planters an excellent choice for environmentally-conscious retailers who want to deepen collaboration with eco-suppliers and enable gardeners to make better choices.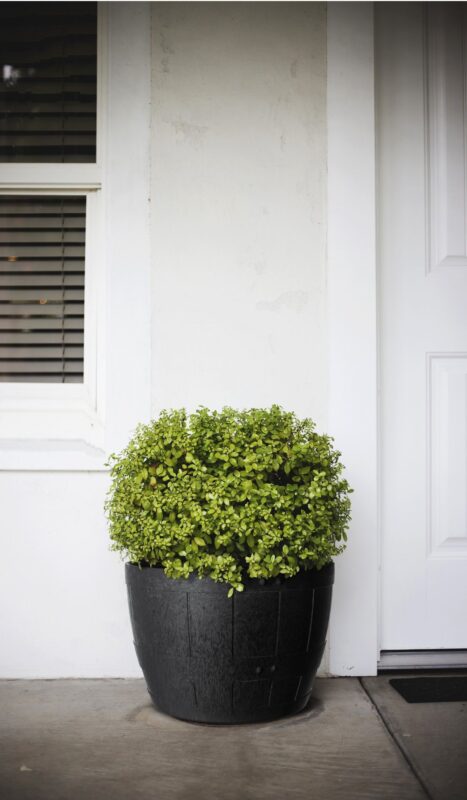 Meet customer demand with the rustic charm and newly designed Whiskey Barrel (RRP £99.99) , joining the Primeur line-up for the 2024 season. Timeless and classic, this barrel measures 38cm in height and 54cm in width, providing ample space for plants and trees. The Whiskey Barrel is not only lightweight and plant-safe but also UV- and frost-resistant, ensuring durability and longevity. This eco-friendly planter won't crack and looks great in any garden setting, complementing almost any type of plant.
The new Cello planter (pictured top, RRP £39.99) will be a beautiful and timeless addition to your planter offering. Its classic shape is enriched with a wavy ribbed pattern, designed to showcase your plants at their best. The planter is available in a sleek slate colour that tones with any indoor or outdoor space. Cello features Primeur's renowned built-in watering system and measures 36cm in height x 33cm in width, to accommodate a wide variety of plants.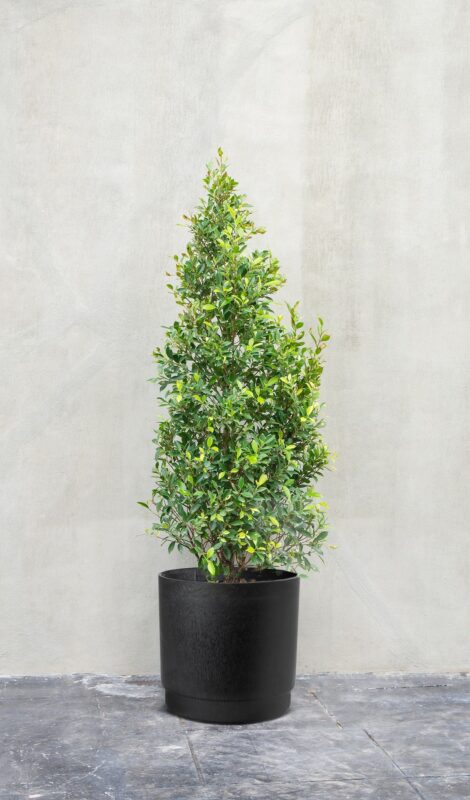 Drive sales with the new Alto planter (RRP £79.99), which completes Primeur's new trio for 2024. With its sleek and contemporary design, Alto adds a touch of modern elegance to any interior or garden space. Crafted with simple yet sophisticated lines, this planter is ideal for those who appreciate minimalist aesthetics. The Alto planter is available in a slate colour and comes equipped with a built-in watering system. Measuring 40cm x 38 cm it adds a touch of class while making a positive impact on the environment.
As the popularity of container gardening continues to rise, Primeur's existing planters will draw on current trends in home and fashion, with new colours to enhance both the sales area and the home. The best-selling Sonata core range and Octavia planters will now be available in new blossom, oak and cappuccino colourways in 2024, in addition to the existing popular slate and steel grey. These new shades can also be stocked to order for the Sonata trough, Aria, Concerto and Symphony planters, with a new palette of terracotta, lime and heather also available to order, if required.
Primeur Managing Director, Jenny Douthwaite said of the new product lineup: "With both container gardening and environmental awareness increasing every season, sustainability is imperative for Primeur, and the new container shapes have been designed to introduce both style and greener solutions into the garden. Retailers can look forward to sales inspired by new natural colours and recycled materials with Primeur, whilst gardeners will enjoy the new designs that convey a sense of naturalness and inspire others to take similar steps in the garden to make our planet a better place."