A host of exceptional home brands are set to showcase their new collections exclusively at Spring Fair on 4-7 February 2024 at the NEC, Birmingham, including Coach House, CIMC, Hill Interiors, Pacific Lifestyle, Garden Trading as well as the exciting new partnership between Libra and Laura Ashley.
Nick Davison, Portfolio Director, Spring Fair says, "I'm extremely excited by our Home destination for 2024. We're delighted to offer buyers some sensational exclusive brands at the show, alongside some great looking newcomers. From our work to create an easy to navigate and efficient onsite experience to the hours of free content on trends and industry topics, our aim is to produce the best possible environment for showcasing new products and trends, to put the products and their creators at the heart of the show, and offer an inspirational showcase for buyers that they can trust in to deliver the next successes for their business. Spring Fair looks set to be the must-attend Home destination for 2024."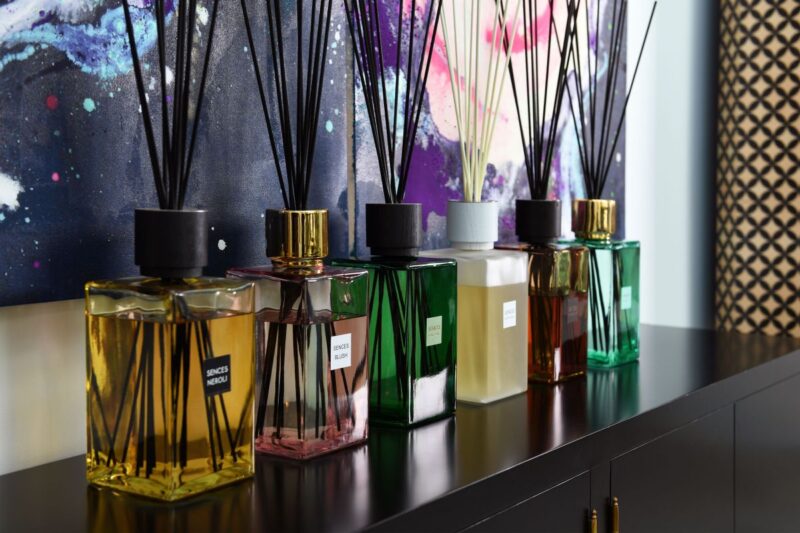 Other exhibitors in this sector of the show are Chic Antique, Quirky Barn, Nordic Style, Hines of Oxford, PEB Imports, Febland, McGowan & Rutherford, Walton & Co, Ivyline, Piffany Copenhagen, FiftyFiveSouth, Dutch Imports & Daughters, Searchlight, Kaemingk, Bizotto, Kunstindustrien Edge Company, Minster Stylish Living, Hanlin, Ascalon, Artko, Lows of Dundee and more.
British based newcomers, Dottypix bring their sustainable handcrafted objects for the home that appeal to minimal yet meaningful aesthetics, and Burgess Reclamation make their debut. Artifex Natura will present their passion for tropical and exotic plants through their collection of terraniums, zero maintenance preserved plant artwork, as well as unusual glass and nature-based home décor.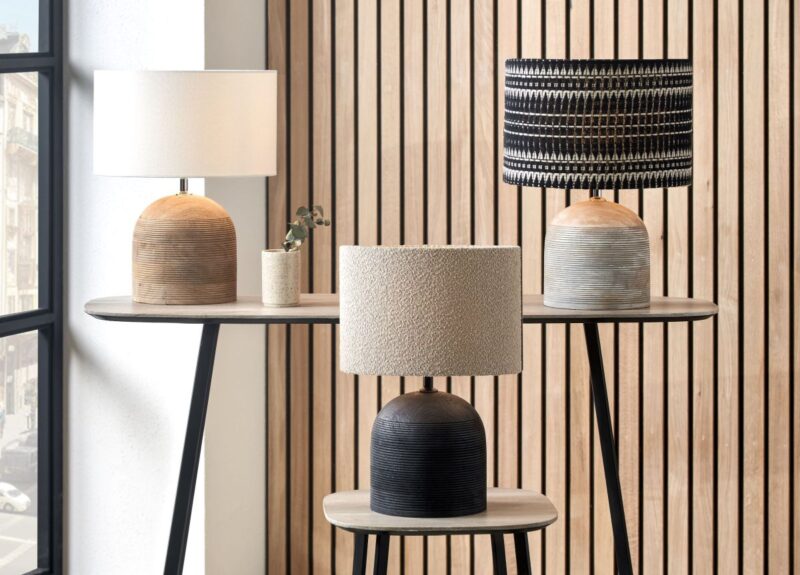 The February show will also present a sumptuous spectacle of home textiles with the return of home textiles experts Turner Bianca showcasing their portfolio of brands including Bianca Fine Linens, born too…, Dorma, Hyperion, Content by Terence Conran, Catherine Lansfield, Matthew Williamson, Pineapple Elephant and Sassy B. Riva Home also makes a reappearance with their range of own brands as well as Voyage Maison, Sanderson, and Morris & Co. They join Harwood Textiles, Swedish brands Oejbro Engros with their exuberantly creative range pure merino knits, and Skinnwille skeepskin soft furnishings, as well as Peggy Wilkins' fantastic selection of table linen, table accessories, kitchen and home textiles for both Christmas and all year.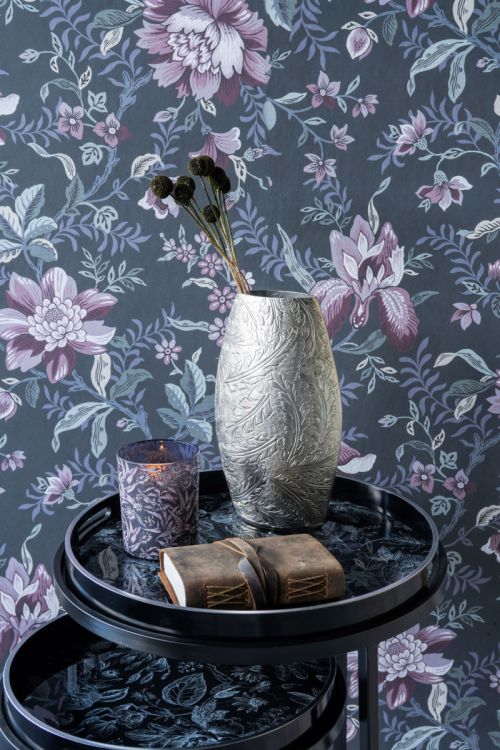 Over in The Summerhouse, The Libra Company will be introducing its new Laura Ashley collections, as well as One.World, Gallery Direct, Art Marketing, Garden Trading, Pacific Lifestyle, and leading Belgian lifestyle interiors brand J-Line by Jolipa.
Paul McLaughlin, Managing Director at The Libra Company says, "With 70 years of design excellence, Laura Ashley is one of the world's best-loved home and lifestyle brands. Founded on a rich heritage and on traditional values of quality and originality, Laura Ashley offers timeless designs, signature prints and quintessentially British styles to suit every home. Renowned for design and innovation, Libra has become synonymous for crafting opulent, refined interiors and shares Laura Ashley's passion for creating beautiful living spaces. In this partnership, we have combined Laura Ashley's enduring aesthetic and Libra's dedication to design innovation. The result is a captivating collection of luxurious, sophisticated home accessories and furniture that encapsulates the essence of timeless design. Join us at Spring Fair where we'll launch this exquisite collection, where every product tells a story of British heritage and style."
Exciting new Danish brands to the show include Piffany Copenhagen, a design company committed to bringing unique designs to life through ethical, considered craftsmanship. Look out for their collaborations with both new and established artists and designers creating beautiful pieces that bring their own personality to their function. Visitors will also discover beautifully crafted candles from KunstIndustrien, as well as dyed dipped candles, candlesticks, hurricanes, accessories for candles, Living by Heart, ANIA and much more.
In the Housewares sector, Manchester-based My Gifts Trade return with their beautiful array of homeware designs including collaborations with Costa Nova, Gusta, Casa Fina, Pip Studio, and more, whilst buyers can also view the latest lines from T&G Woodware, Ekau Homewares, David Mason Design, Ulster Weavers, Dunlevy Distributors, Citylook Imports, International Cookware, and big-name brands from RKW featuring SMEG, Tower, and Russell Hobbs; and Ultimate Products presenting Salter, Progress, and Beldray. Housewares newcomers include MarbleHaven, Kleen-Tex Industries, Primeur Ltd, Bluebell and Lark, DRAD International Ltd, and Zensan.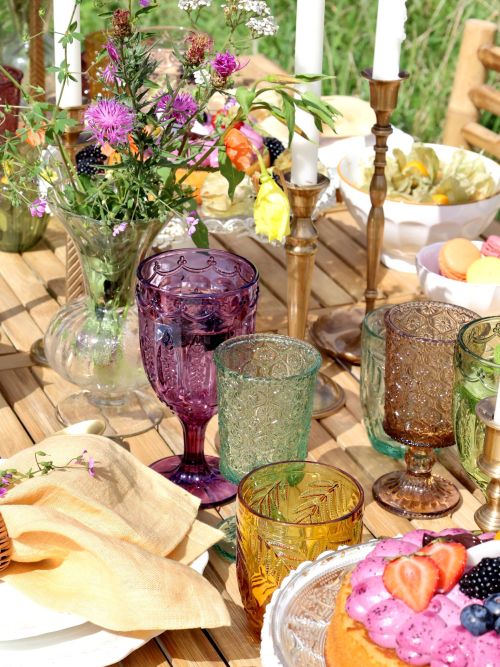 Firm favourites, The DRH Collection proudly return with their beautiful glassware and tableware aimed at the higher end of retail and hospitality sector. The DRH Collection also benefit from the finest design inspiration through its main partners, BIA – porcelain ovenware and giftware, Artland – glass stemware and accessory pieces, and Anton Studio Design- modern, colourful glassware.
For a fun range of small domestic appliances including waffle makers, sandwich toasts and toasters, take a look at DKB Distribution, and home of brands Igenix, Statesman, Ewbank and Ariete, and via Pik-a-Pak Distribution, Bluestem Group also distributes many of the leading consumer brands including Dualit, Russell Hobbs, Panasonic, Black & Decker and Tefal – visit their stand to discover all their latest products.
It runs from 4th – 7th February 2024 at NEC Birmingham. For more information please visit www.springfair.com