Stars for Europe (SfE) is once again supporting retailers and florists to drive increased poinsettia sales during the festive season.
SfE is the European-wide marketing initiative dedicated to promoting the joy of poinsettias to retailers and consumers, with a spectacular new content selection which provides retailers with access to everything they need to promote the beloved Christmas Star flowers to consumers and generate more sales this autumn/winter.
For 23 years SfE has worked with leading European poinsettia breeders, Beekenkamp Plants, Dümmen Orange, Selecta One and Syngenta Flowers to fortify these crucial plant sales. In-depth market research and a passion for poinsettias help SfE to create inspiring seasonal campaigns that support retailers and attract the consumer eye at key buying times.
For long the archetypal Christmas plant – renowned worldwide as the Christmas Star – poinsettias are undergoing a Renaissance, as beautiful new colours and versatile small-sized plants capture the attention of a new generation of consumers. The stunning hot pink varieties are perfect for capturing the Barbie craze, whilst the apricot, salmon pink and orange hued plants harmonise beautifully with the Pantone Colour of the Year for 2024, Apricot Crush.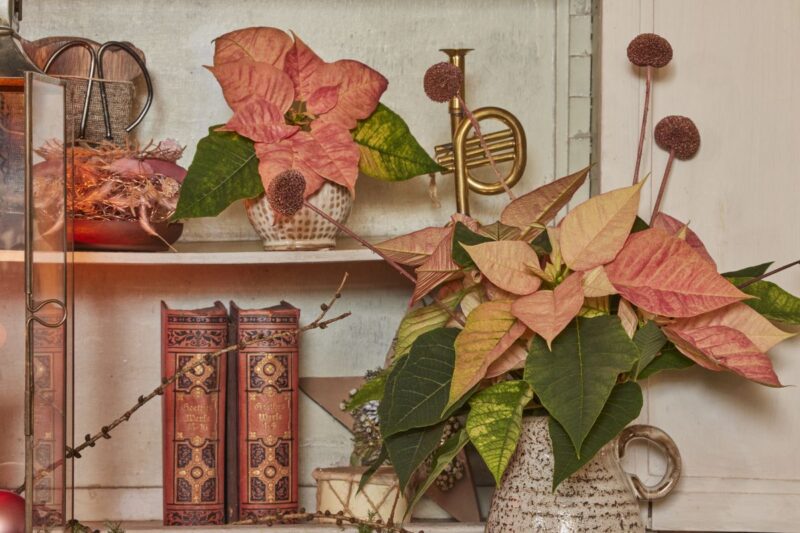 The SfE campaign is active in 22 European countries, with each generating extensive print, online and broadcast coverage to help boost plant sales in their region. In 2022 the combined efforts of SfE PR partners saw the campaign feature in 4,200+ publications with a reach of over 3.1 billion. Social media activity reached an audience of over 10 million, whilst SfE videos targeting seven countries were viewed over 118,000 times. Point of sale content saw downloads peak at 129,000.
Anna Kaszewiak, marketing expert at Bronisze, the biggest wholesale market in Poland, expressed her enthusiasm for the campaign, saying: "Thanks to the Stars for Europe campaign, we can be inspired by interesting, extraordinary compositions and usage of this plant. The quality shown across its channels is very high."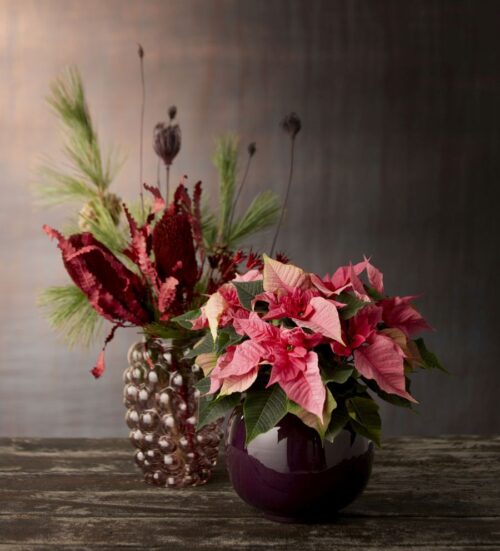 Maximise sales with SfE's one-stop-shop resource library
Recognising that not all retailers have the time or resource to develop standout marketing and sales initiatives to support sales of poinsettias, SfE has developed a library of materials that can be easily utilised or adapted to help drive consumer interest during the 2023 autumn/winter season.
The content is designed to communicate the many unique selling points of poinsettias, helping to inspire consumers and explain how to care for these delicate plants. Whether it's highlighting the world-class breeding success or showcasing best practice production, SfE's content is varied, informative and dedicated to increasing retail sales.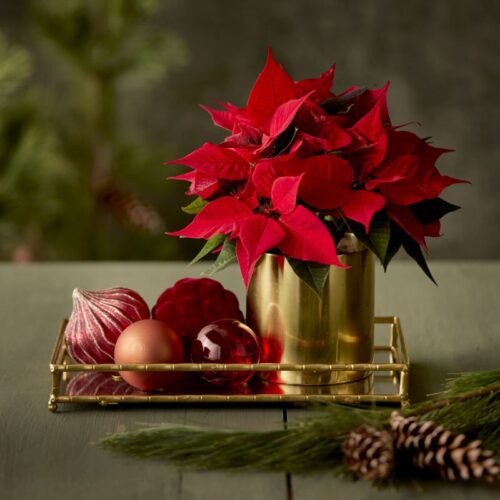 Resources available to retailers
Image Library – refreshed each season, expertly captured lifestyle images showcase poinsettias in an array of settings, to their best advantage. From rich tablescapes and room sets to craft projects and tree decorations, the SfE image library is a delightful visual treasure trove, enabling retailers to bolster social media content, show off colour variety, inspire consumers' interior styling and create aspirational point of sale displays.
Press texts – from care tips to craft ideas, SfE press texts can be edited to include individual store names and create personalised content for local press, positioning local retailers as expert destination stores for poinsettias. This year's themes include 'how to' advice for creating alternative advent displays, creative table dressing and how to display poinsettias within urban and contemporary interior settings. Halloween also gets a special shout out, with autumnal colours and complementary styling to help extend the poinsettia season.
Trade focused PR content will help retailers deliver easy to achieve 'wins' instore, with top tips for driving sales. These include advice on point of sale, plant locations and supporting signage, staff training and tips for educating end users via marketing communication and social media activity. The goal is to offer a fresh perspective on retailing poinsettias that will help retailers rethink the consumer journey and view poinsettias in a new light.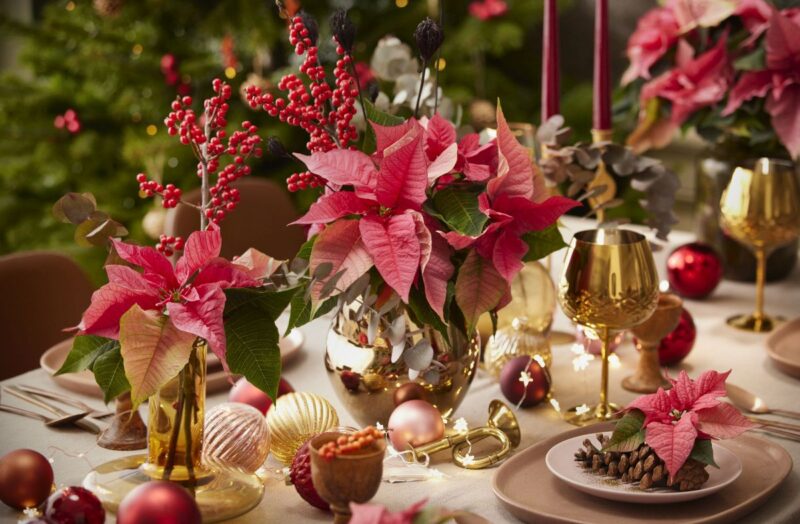 Social media – from Facebook and Instagram to Pinterest and YouTube, SfE has created an online profile that offers tangible value for plant sellers. From bite sized content to in-depth articles on poinsettias, a deeper dive into any of SfE's social channels will quickly provide helpful and inspirational content, which can be quickly adapted or shared via retailers' own channels. Find out more by following: https://www.instagram.com/thechristmasstar/ / https://www.facebook.com/DerWeihnachtsstern/ / https://www.pinterest.de/TheChristmasStar/ / https://www.youtube.com/@MyPoinsettia
Social media graphics are available from the SfE trade site to further support these vital sales channels: https://sfe-trade.com/pos-material/
SfE offers a wealth of downloadable point of sale material. Suitable for use both indoors and outdoors use, these resources can be used at the store entrance, by the till or next to poinsettia displays. Downloadable content includes banners, posters and POS materials, designed to create instant advertising solutions for garden centres, florists and specialist plant retailers.