The Trend Update: 2024 Garden and Outdoor Living Trends was hosted by Madeleine Ritchie of forecasting agency, Trendbible, on the Main Stage at Glee on Tuesday 28th June. Ritchie described 'three personas' which constitute important consumer groups that are shaping home, gift and outdoor living trends in the coming season: The Sanctuary Seeker, Savvy Space Squeezer and Multi-Generational Household.
The Garden and Outdoor Living Trends dovetailed with Trendbible's forecast for Spring/Summer 23, which found that householders are taking a clearer stance for their well-being and caring more for their surrounding with a renewed focus on interior design that nurtures our inner glow and supports us to flourish again after an extended period of uncertainty. 'Superbloom' and 'Altered States' trends continue to impact interiors through outsized floral patterns which extend to a growing interest in real houseplants, whilst vivid colours such as Fiesta Orange, Royal Blue, and Acidic Yellow Plum emerged as key shades.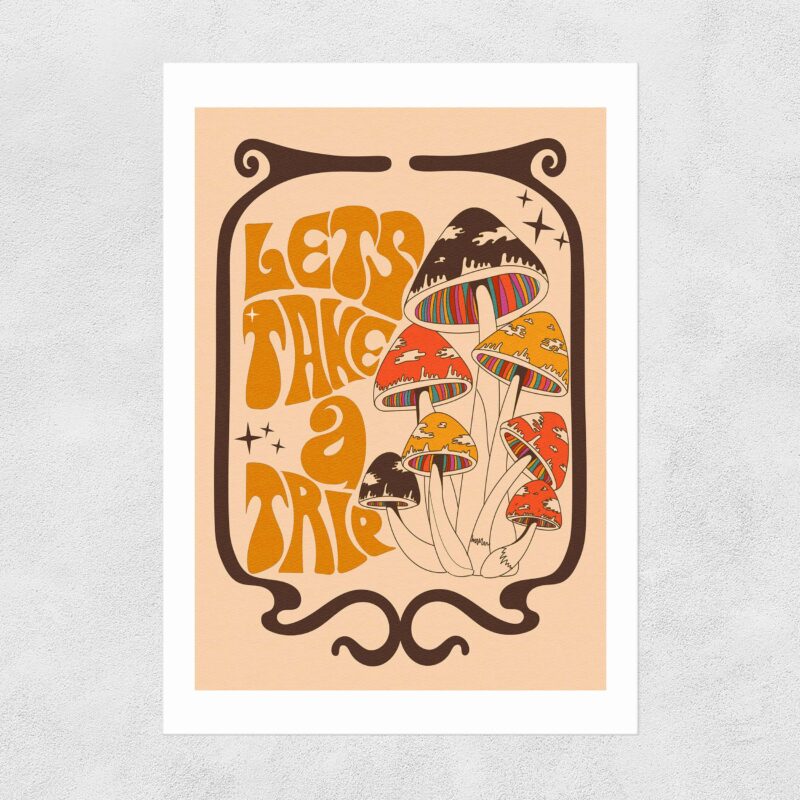 As healing plants, including mushrooms, find their way back into mainstream society after a few decades of being kept in the dark ages, fungi motifs and psychedelic patterns are cool again rather than crusty. This trend was forecast at last year's Autumn Fair, where amongst the predicted AW 23/4 Fashion Trends was a strong Counter Culture movement, whilst Surreal Sense predmoninated in Home & Gift trend forecasts. (Above, Eastend Prints'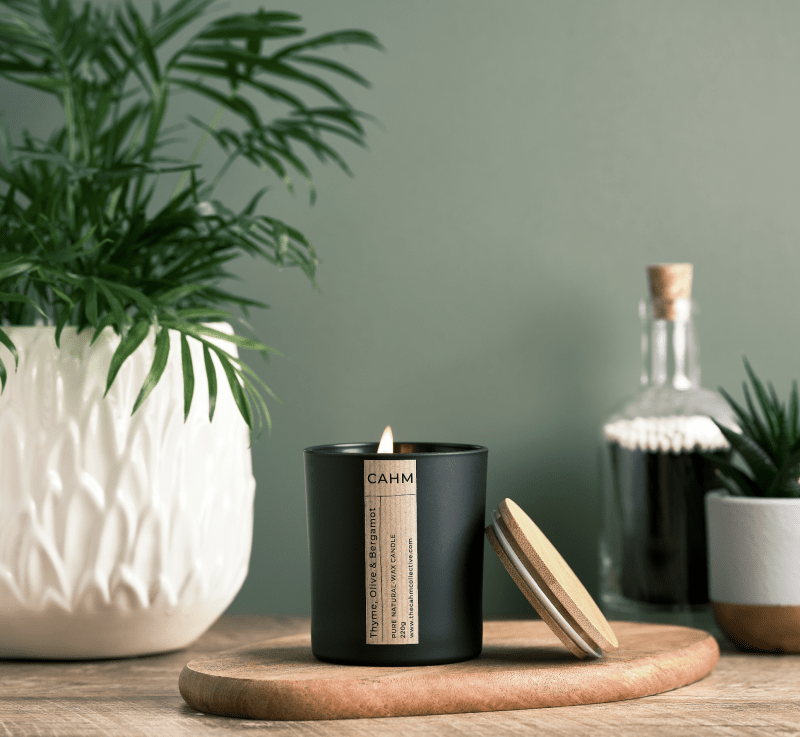 Next year consumers are expected to look to continue expanding their living areas beyond the interior of their homes, opting to renovate, reimagine, and utilise existing square footage. The seminar introduced the three outdoor living personas that retailers need to become aware of, and how multi-faceted, versatile, and hybridized homes can be achieved.
Household dynamics are shifting in response to the ongoing impact of price inflation, an uncertain housing market and changing social and communal needs, creating ever-increasing pressure to make more of the indoor and outdoor space we have at home. Whether to house multi-generational house guests, create flexible places to work or spaces for wellbeing, nature-immersion and care, the garden is providing more value than ever before.
Luxury Candle in Thyme, Olive & Bergamot by CAHM, which aim to encourage positive mental health habits through our CAHM life mantra. Handmade in the UK in small batches, CAHM products are sustainably sourced, vegan friendly, cruelty free and packaged plastic-free. A percentage of all profits are donated to Bipolar UK and Soft Power Education. See more from CAHM on the British Craft Directory.
Sanctuary Seeker
The focus of this persona is organic, holistic and based around stress reduction, seeking a seamless transition between the indoors and outdoors, health-promoting kitchen gardens and soul-enhancing grow-your-own and other activities. The implications for gifting are clear, with products designed to promote mental and physical wellbeing high on the wish list of these consumers.
Outdoor living is expected to be pleasurable, curated and home grown, as Brits hanker after a more Mediterranean lifestyle with Al Fresco dining and warm summer nights. Natural materials are important here, such as woven wicker, jute, hemp or seagrass, or stone and earthenware vessels. Pictured left are woven storage baskets/planters by Ivline and (top), as featured on the British Craft Directory. Larissa O'Gorman Home Textile.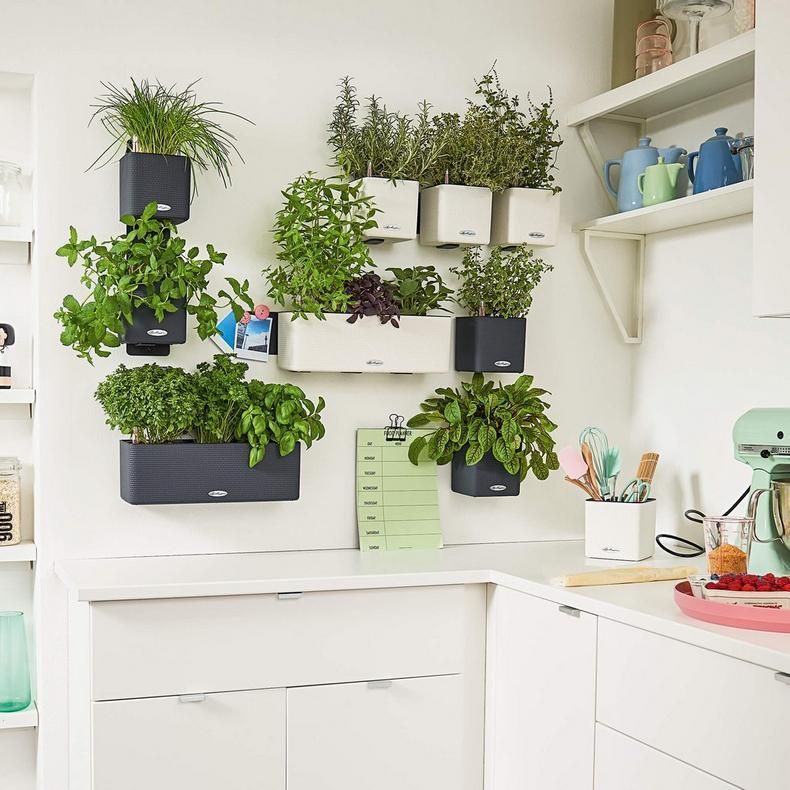 Savvy Space Squeezer
As the name suggests, these consumers are low on space and perhaps don't even have an outdoor space to call their own. Apartment dwellers and generation rent might fall under this umbrella, as practical and functional solutions for the home and garden are sought, especially where working from home is the new norm.
Garden workshops, ingenious storage solutions, modular, portable furniture that can be scaled up or down as necessary and easily moved between the home and garden are order of the day. Portable solar and LED lights, smart lamps, cool retro designs and islands that can be wheeled in or out are all desirable, whilst weather-resistant materials are a must. The idea is to expand space as and when it is needed to accommodate guests and create multi-functional environments that make the most of every square inch. Modular green wall solution by Lechuza.
Portable solar lighting by Nordlux.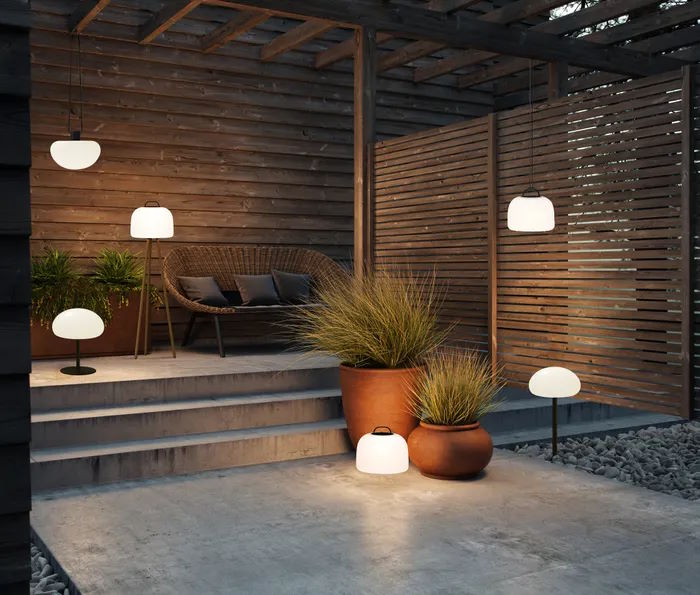 Multi-Generational Households
As the cost of living intensifies and it becomes ever more difficult to get on the housing ladder, multi-generational households are becoming more prevalent. Consumers who live in such an arrangement need living spaces where they're able to create some privacy, whilst care for the elderly at home becomes a growing priority, especially with an aging population.
'Privacy nooks', pop out windows, easy accessibility, ingenious ways of dividing rooms, adaptable spaces and furniture, dining furniture which is inclusive for the elderly and disabled, simple and effective solutions are sought. Flat pack wooden furniture, graphic forms, bold colours and patterns with a highly contemporary feel are hallmarks of this clean, functional trend.