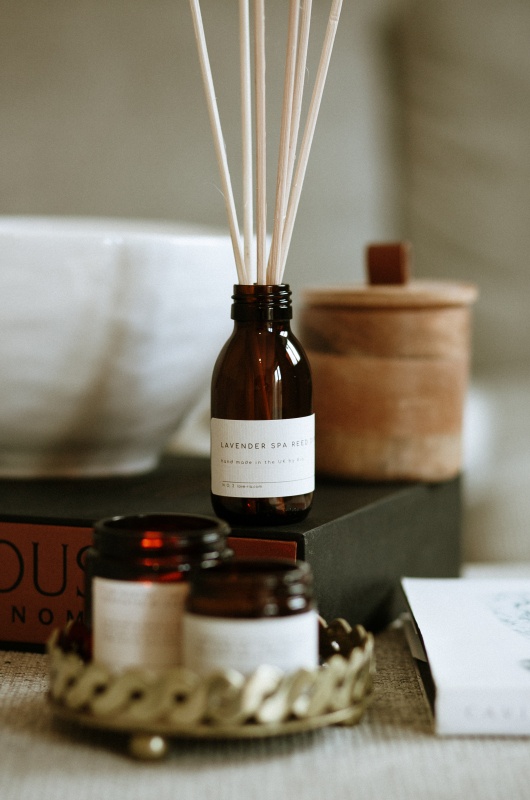 While Ria was established in 2021 it has been two decades in the making. Ria stands for Receive, Imagine and Achieve and is also a shortened name for Victoria, the founder who lives and breathes the mission behind Ria and their products.
While she has been in business for nearly 20 years it has not always been easy as she has battled with low self-esteem, low mood and self-sabotage on and off during this time. The last decade of her career has been around helping and supporting incredible women to start their own creative business and through doing this she has sadly realised that she was not alone. That the lack of self-confidence holds so many inspirational women back. It got her thinking that if all these women could believe in themselves just a little more it would be such a gift to the world.
When the pandemic hit she found her business of 20 years, which she had poured everything into, disappear nearly overnight and was not eligible for any support from the government. In the early part of 2020 this led Victoria to switch off and lose part of who she was and found herself disappearing down a hole of resentment and fear.
This was not who she was and so when she managed to take a deep breath and catch herself she vowed to turn it around and started to throw herself into creativity which was always the thing that managed to get her moving towards the light and out of the darkness.
This quest to find a new creative project led her towards candle making and so invested in courses and equipment to ensure she learnt how to do this properly. Candle making was such a complicated art to master and gave her a much needed distraction.
This new hobby became far more than a creative diversion and actually began to lift Victoria into the light in ways she has not felt for years before. It was then that she realised that the past decade of being a business coach she had inadvertently abandoned herself and her own need for creativity and so she set about launching a new business which combined both her passions.
Creativity plus reminding people that they are perfect just as they are and that they already have everything they need to achieve all that is in their heart.. People just need to see their own light and realise all that they are and then anything is possible.
Ria is about combining beautiful products, messages of strength and light plus scents and crystals which will act as an anchor to remind you of what you want and who you truly are when you strip away the negative self chatter.
Ria's candles are products that are all designed and hand poured in East Devon, a short walk from Lyme Regis. Ria uses natural materials where possible and are very intentional about all aspects of the business from the unboxing experience right down to the packaging, ensuring it is eco-friendly and sustainable.
Victoria hopes that through Ria she can encourage people to shine their light a little brighter, to get people lifting others on by shining the light on people who are making a difference in the world and to spread the light with friends and loved ones to remind them that they are loved and that they matter in this world.